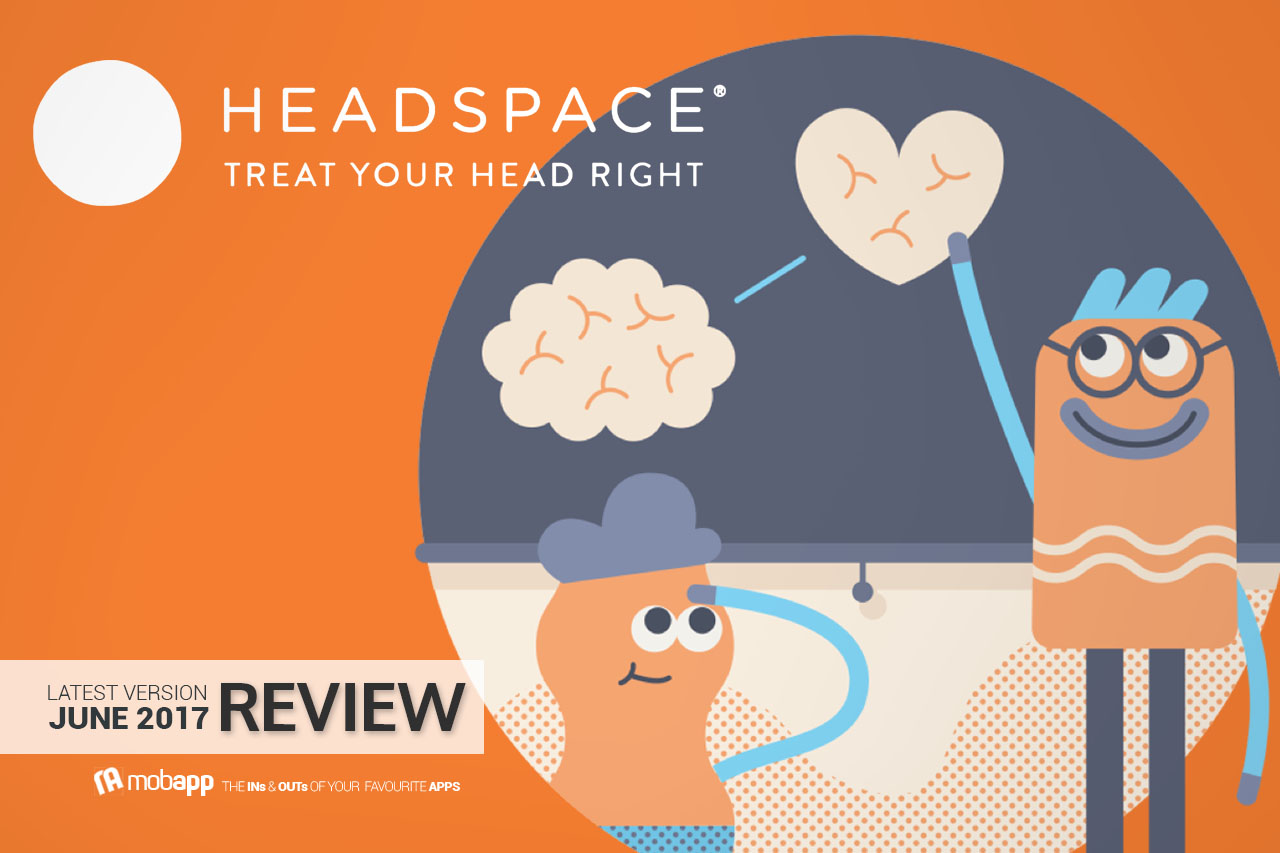 The Headspace App is a meditation app that uses guided meditation to help you relax in certain and specific situations. So whether you have anxiety, trouble sleeping or you just need to find 10 minutes a day to relax - this app is for you!
Our rating: 5/5
Available on: Android and iOS
To get the app, go to your App Store and type in Headspace – you will see a large orange circle - that's the one! While you wait to download the app, scroll through the page for more information and other user reviews.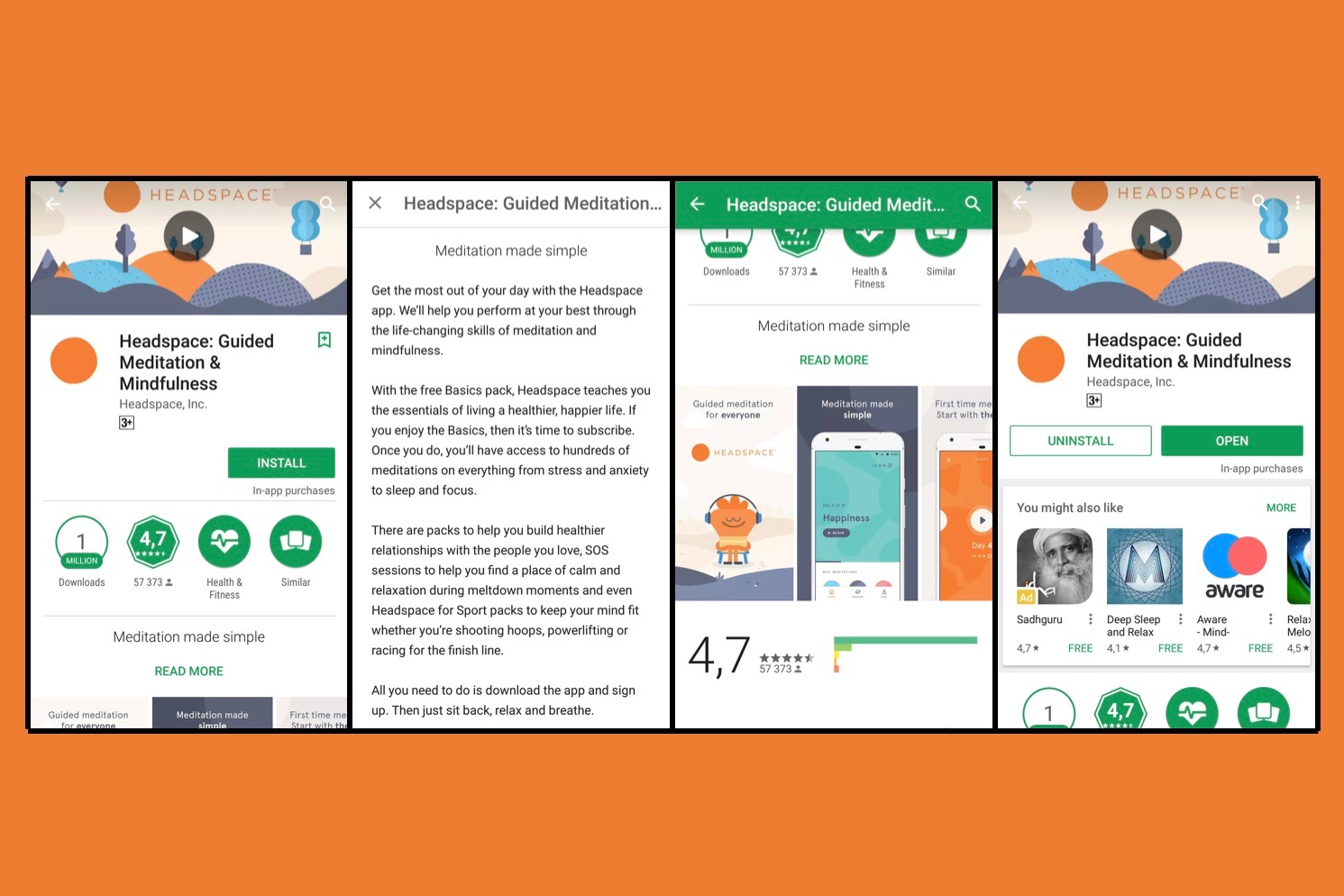 When you've finished the installation process, open the app and scroll through the cute animations that lead you to sign up and create your account.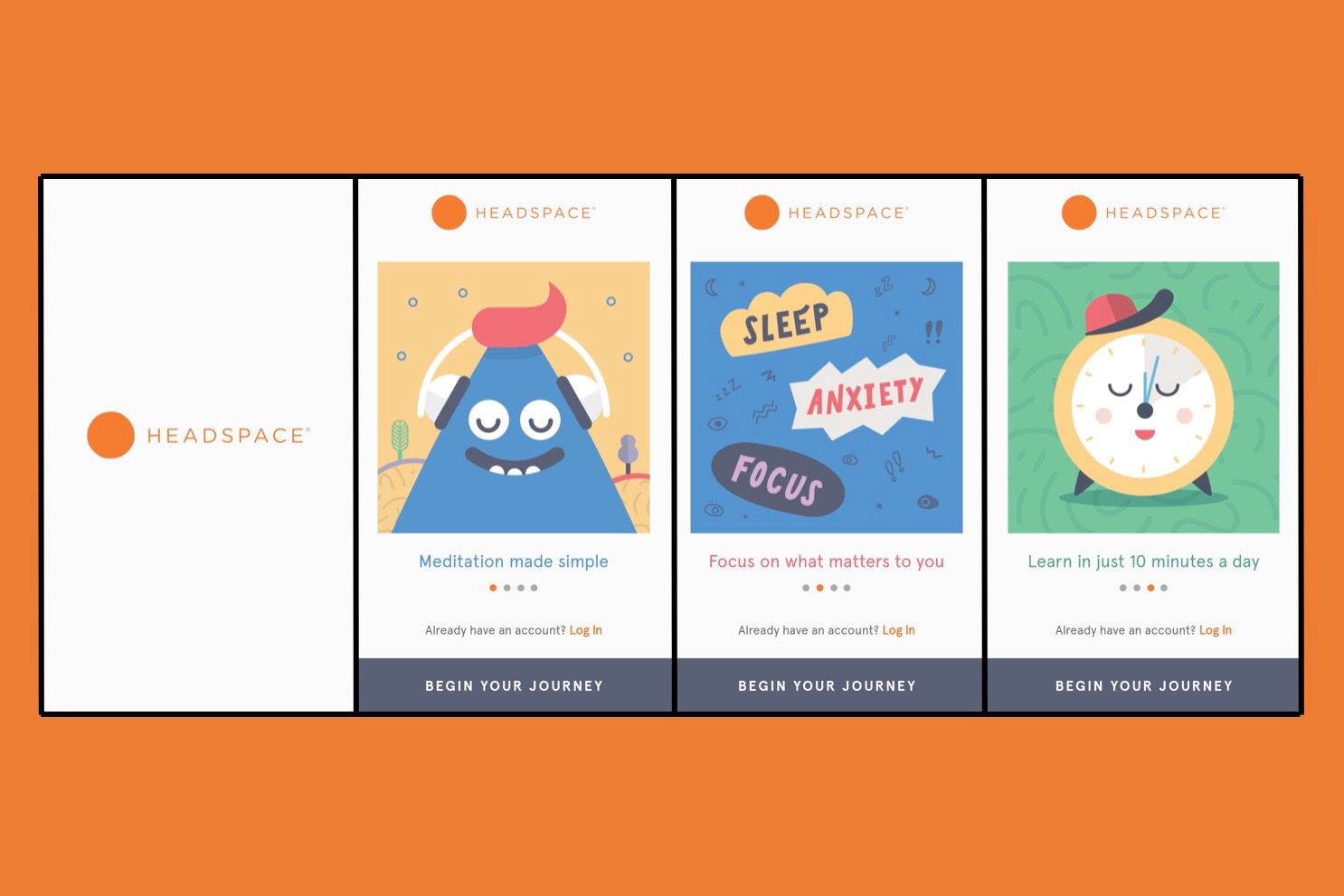 You can choose to sign up with your email address, Facebook or Spotify. Just throw in your information and, soon enough, you're in Headspace.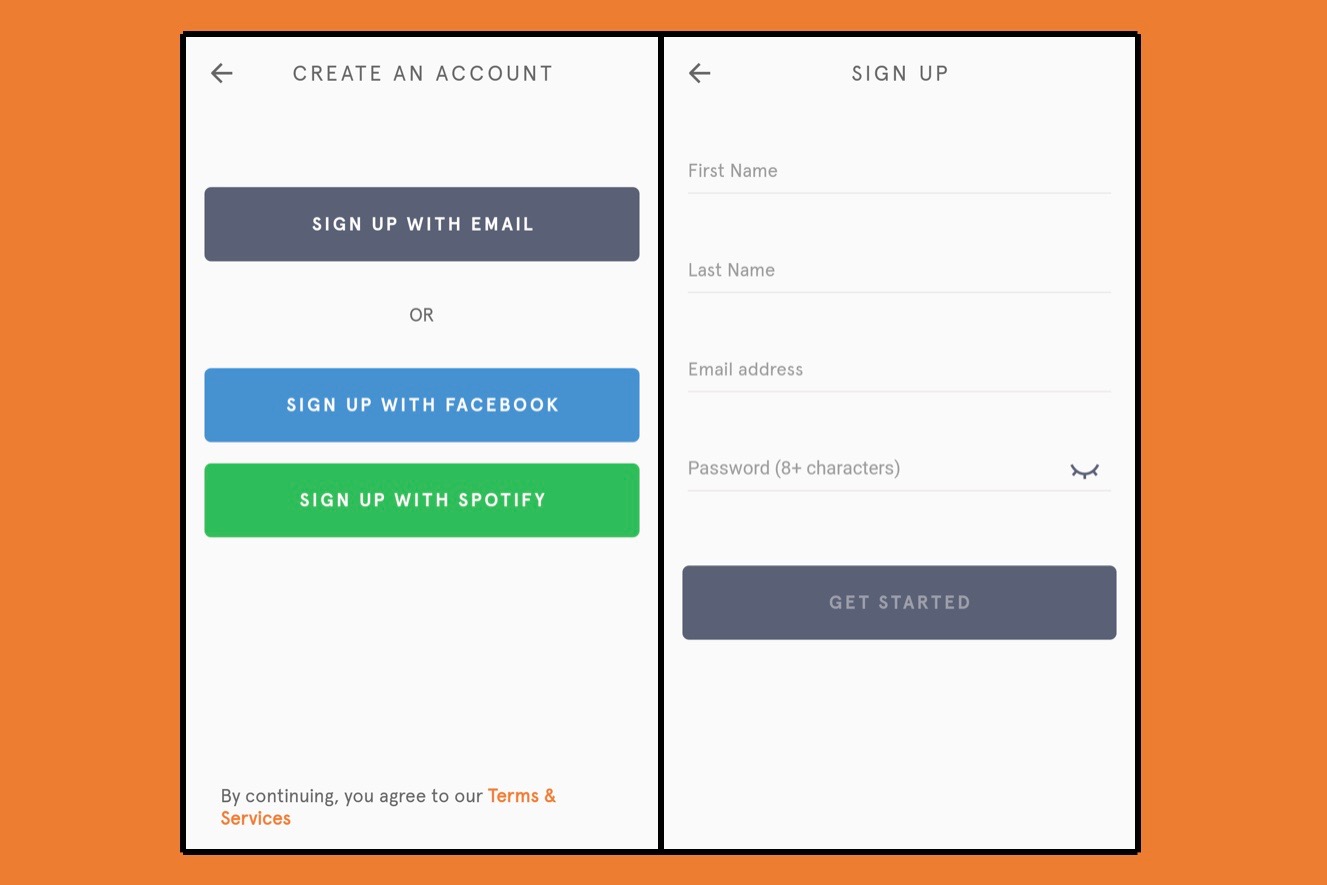 Once you have signed up and created your account, Headspace gives you a warm welcome. It tells you what you can expect, what they will provide and how you can use this app to become more mindful and aware of yourself in meditation. They even have a short animated video for you to watch. Beginners welcome – no meditation experience needed.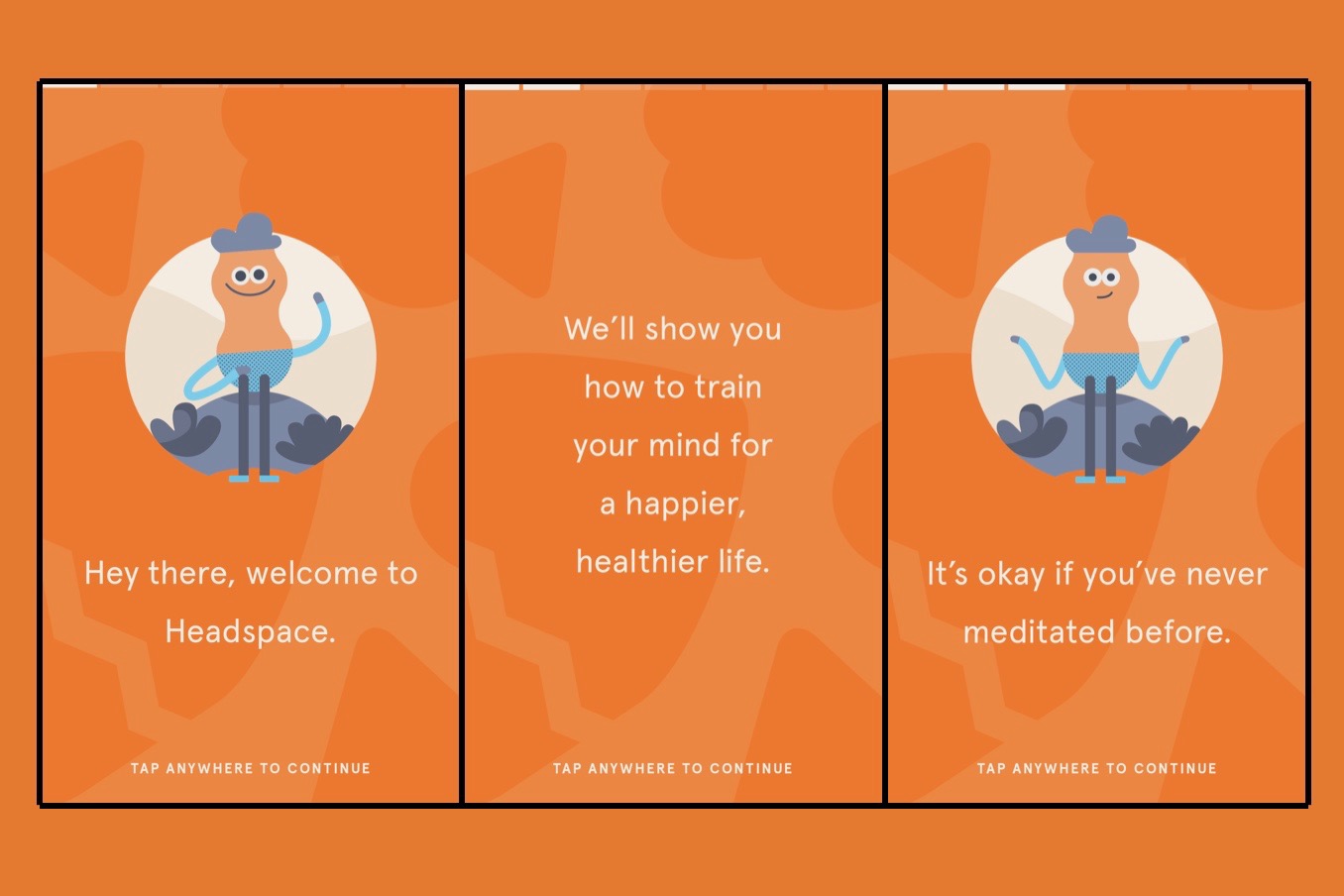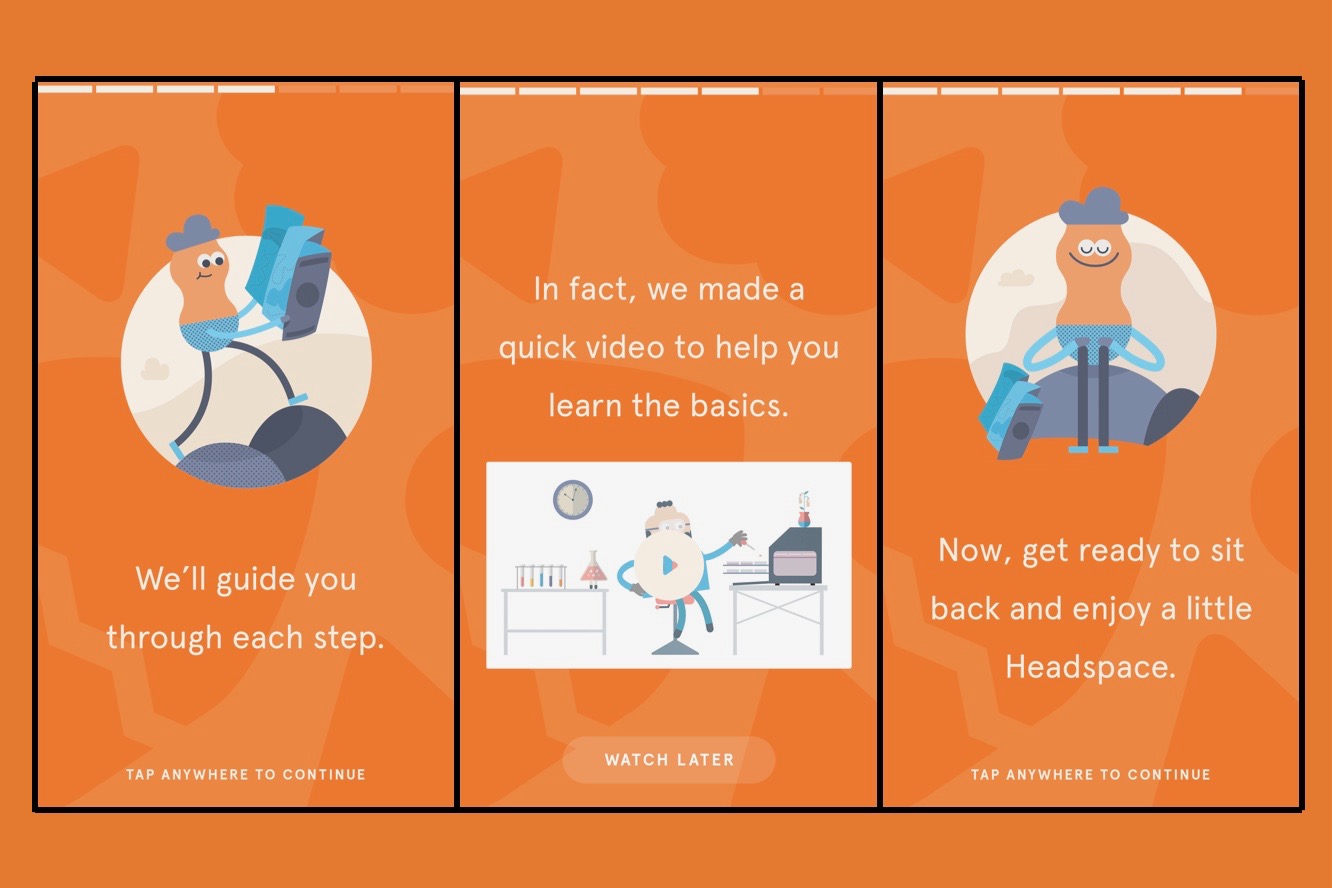 After receiving your welcome, Headspace gives you the opportunity to start your journey right away with your first session. If you decide to begin now, you will listen to a 3 minute guided meditation and your journey will have started. If you cannot begin straight away, and would rather explore the app and start later, just click "Can't Right Now". If you click this, it will ask if you'd like a reminder so you can start tomorrow, and then it will let you explore the app.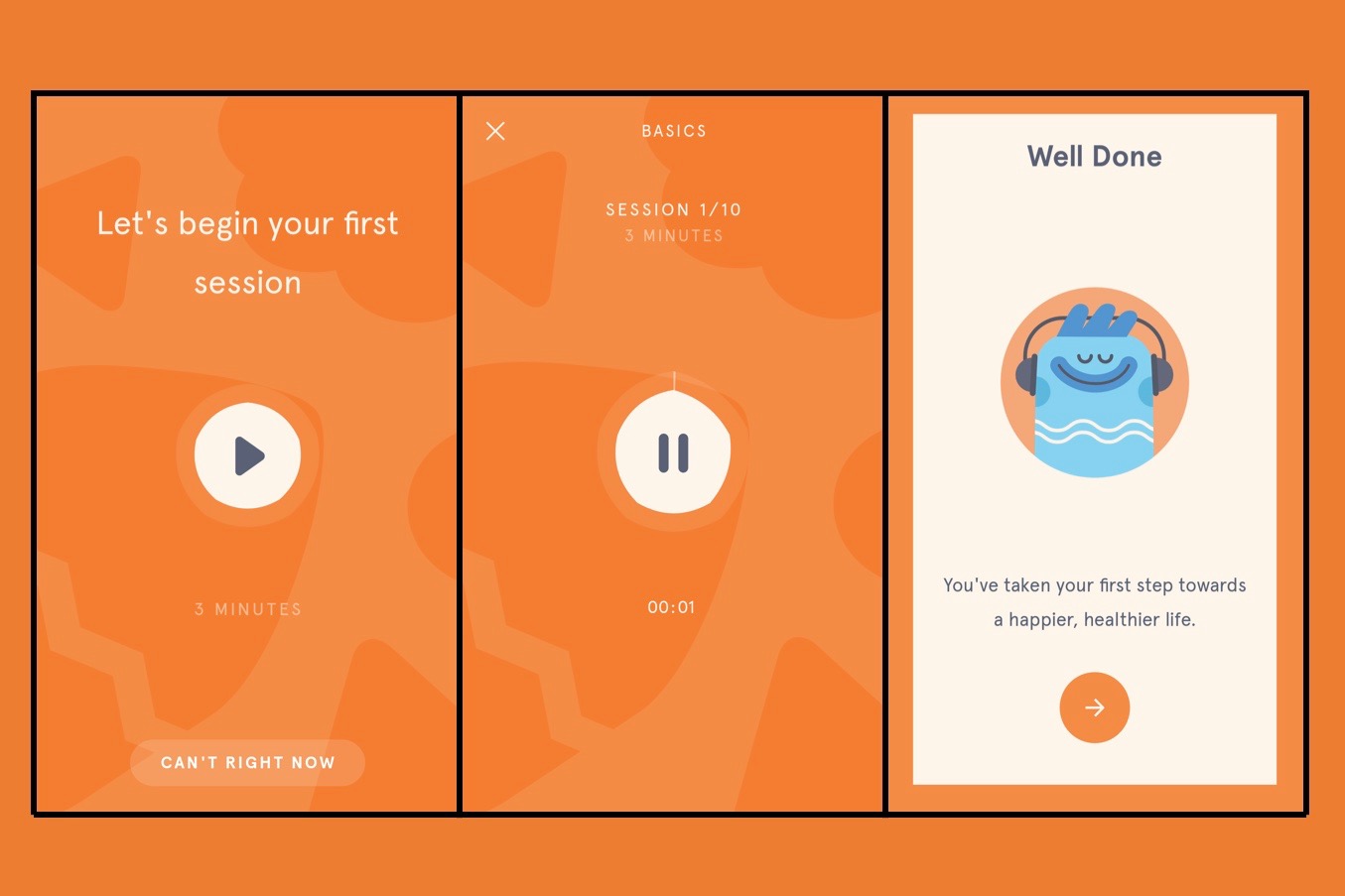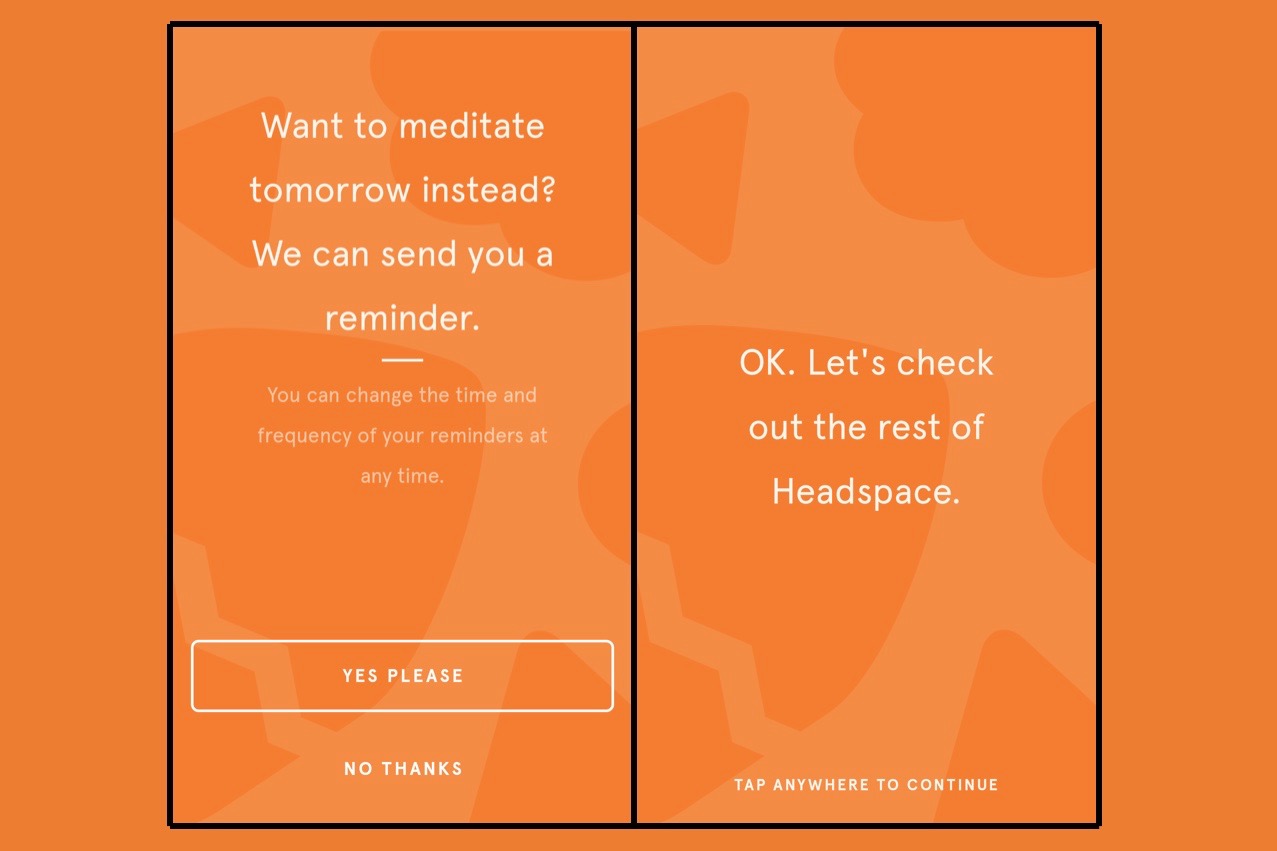 Once on your home page, you will still see the option to begin your meditation journey. In addition, the app allows you to choose the duration of the "Basics" meditation so that you may accommodate it into your day as you please.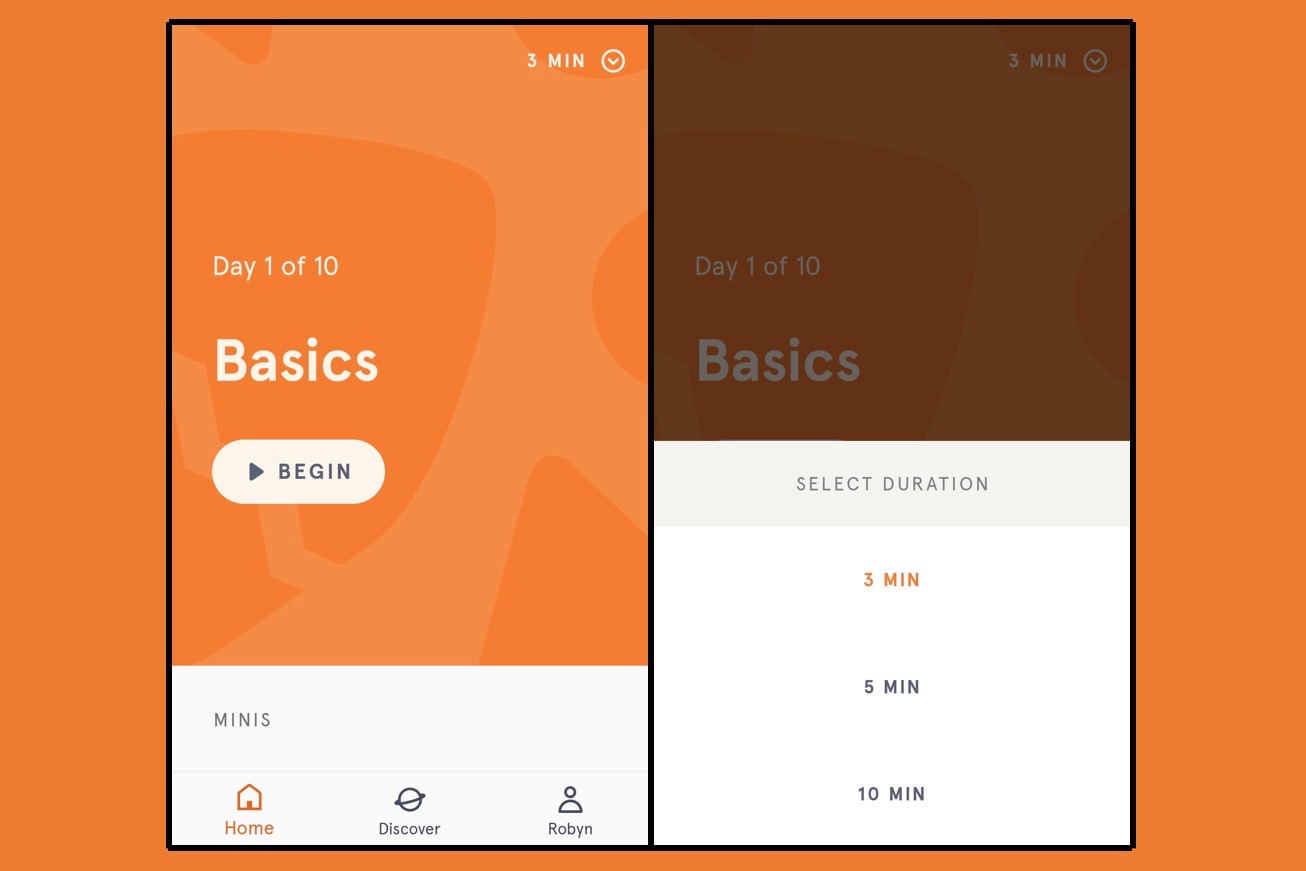 On your Home Page you will also see an abundance of options and packages you can pick from in your journey so that you can choose the best meditation for the situation you're in.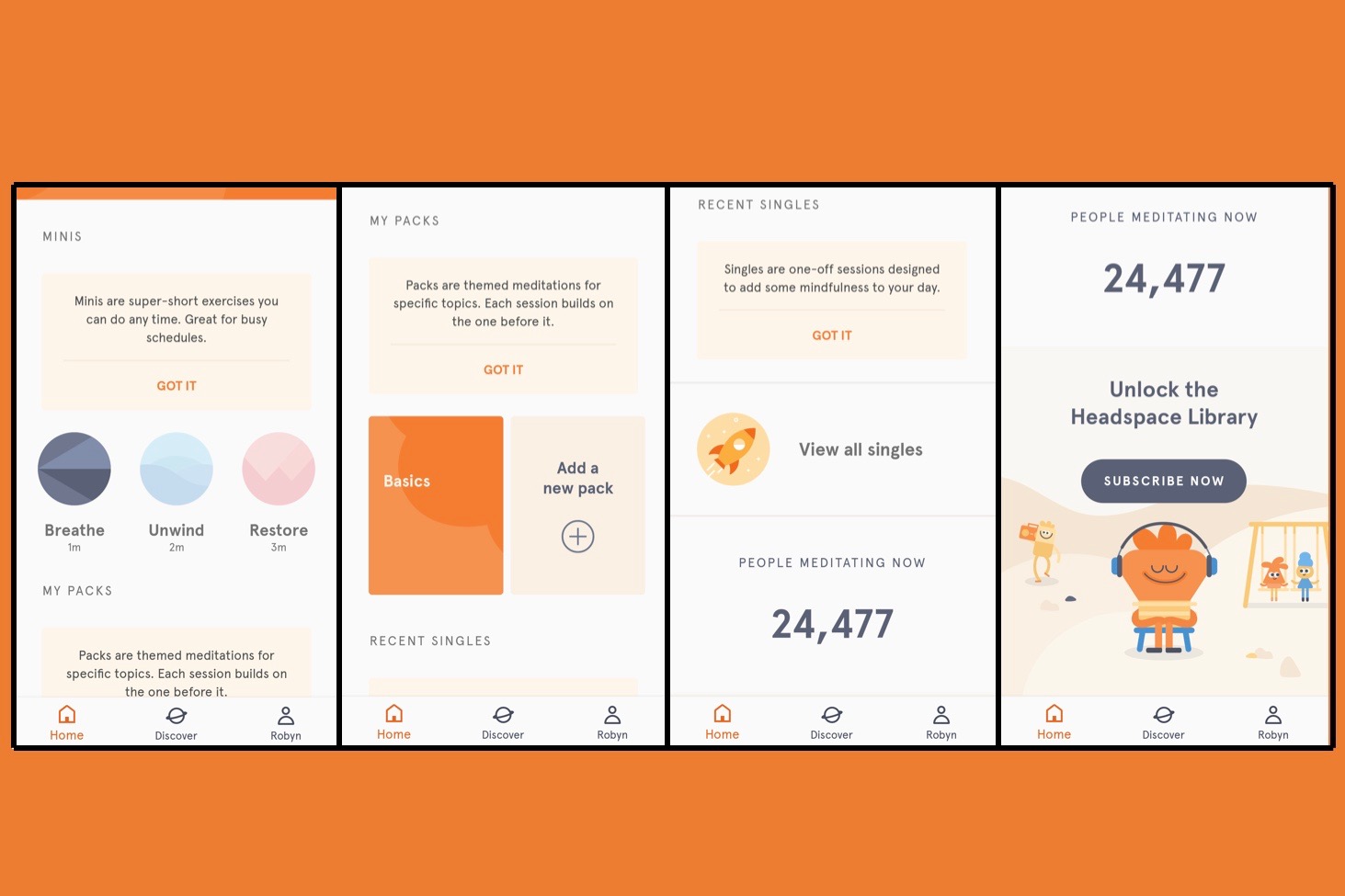 First, have a scroll through the packs you can pick from. These include Foundation, Health, Happiness, Work & Performance, and more.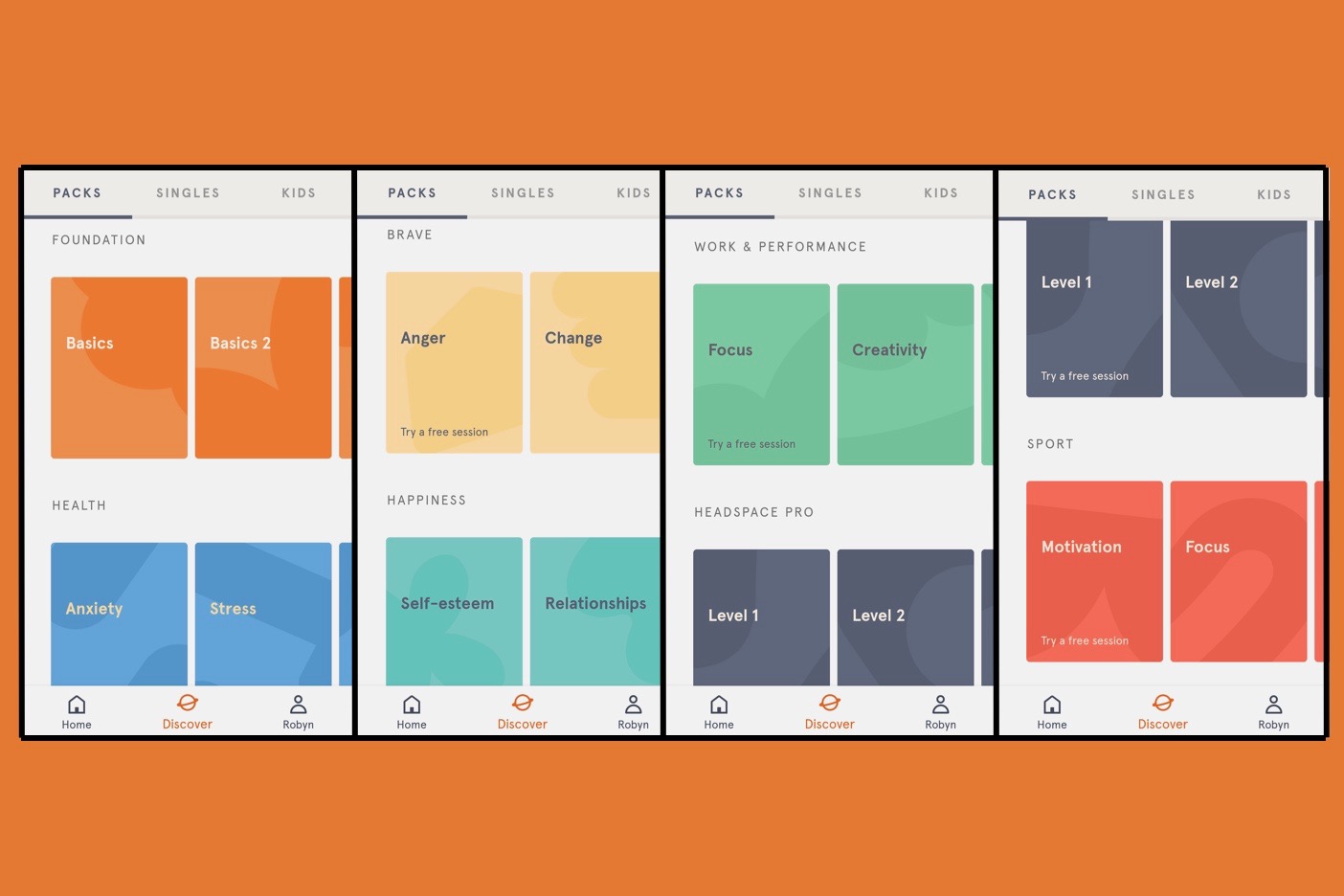 Then it's time to look at the singles available to you. This is where your specific situations come into play. Pick specific meditations for SOS situations, sleeping troubles, rough days, on-the-go and more.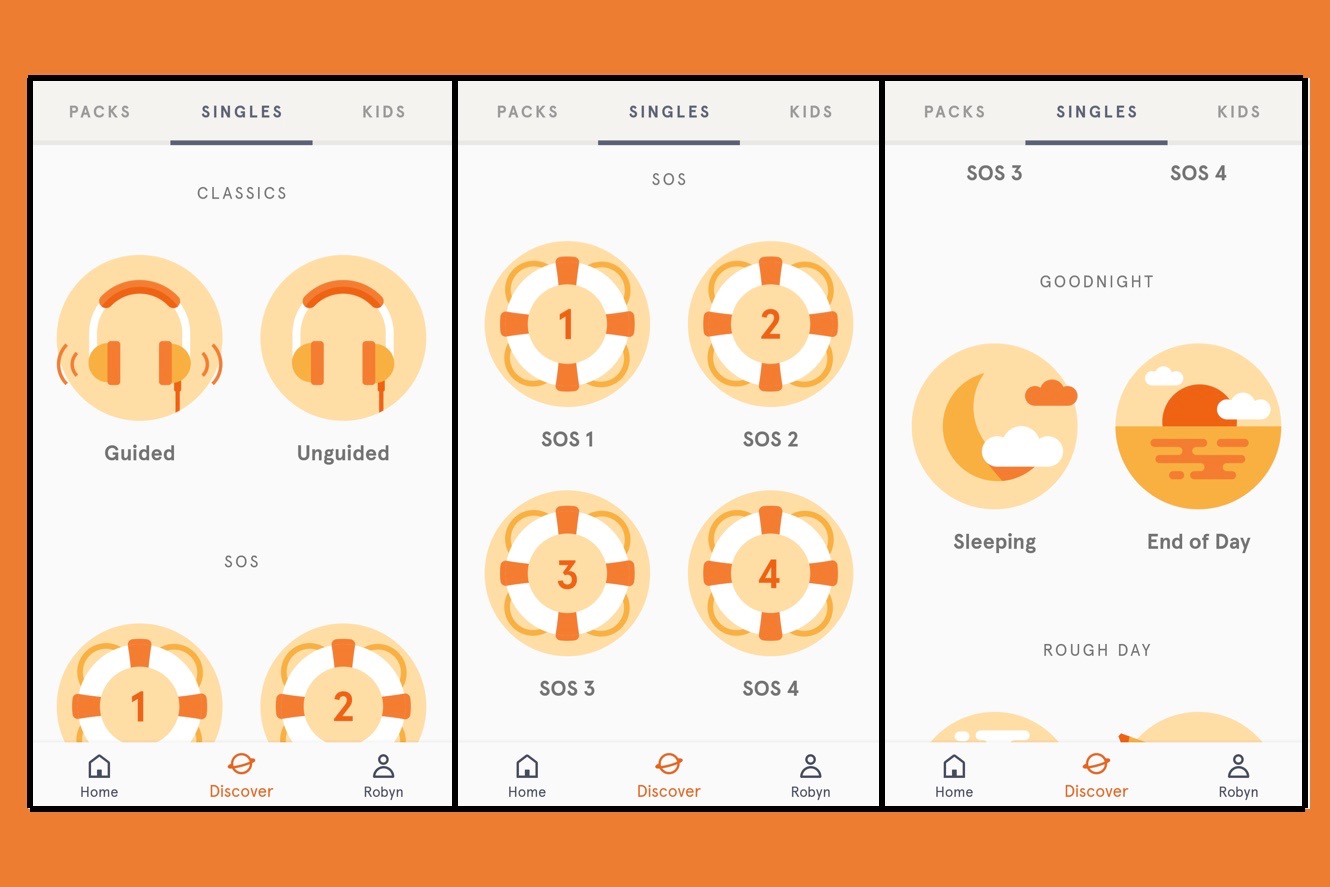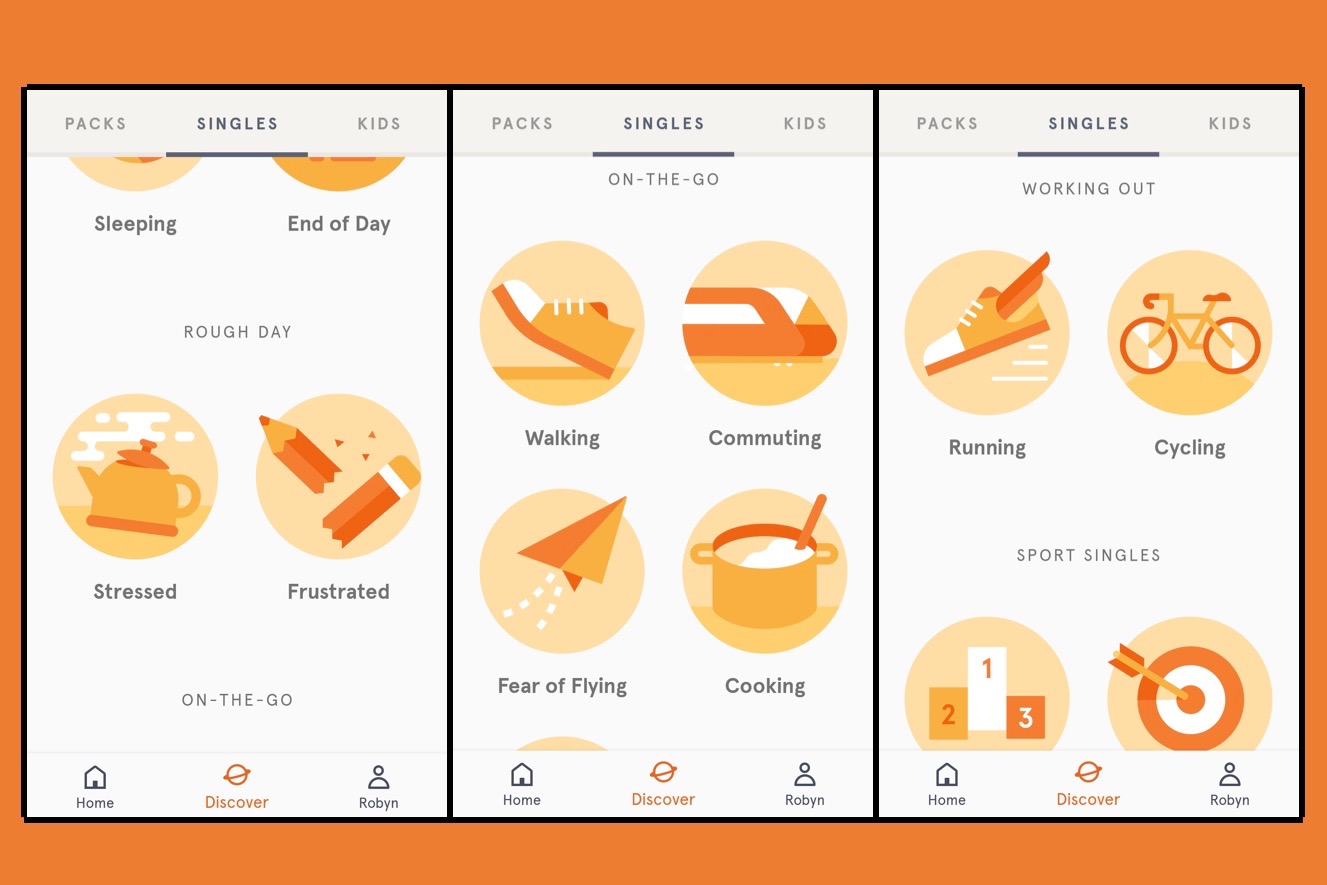 There is also a section for your kids. Use these meditations to help your children relax, sleep, focus and more - making both of your lives easier, calmer and way less noisy!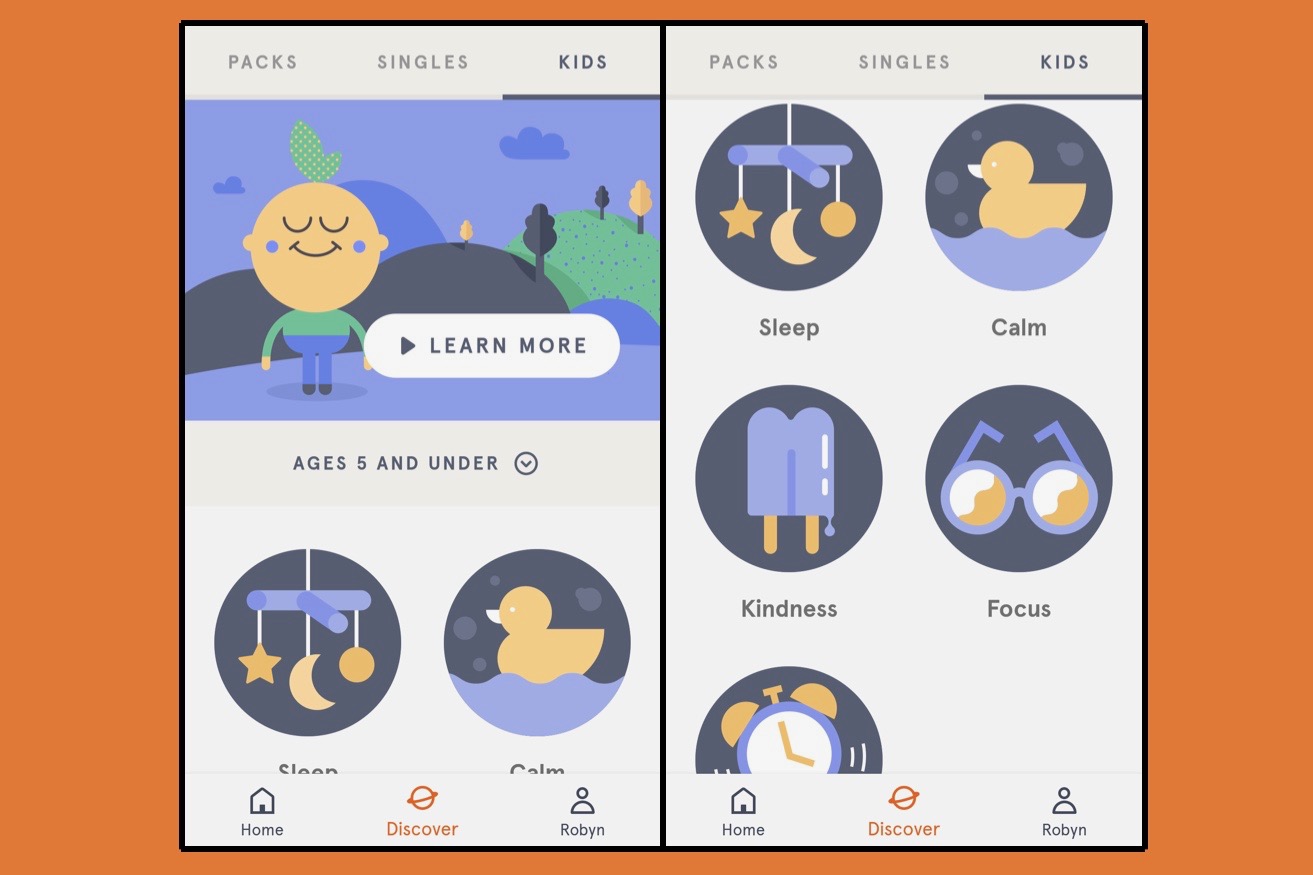 On your profile, you will see two sections: your Stats, and your Journey. On the Stats page, the app shows you sessions and days you have completed in the meditation process. On the Journey page, the app shows you the specific steps you took (a timeline) and how you have progressed.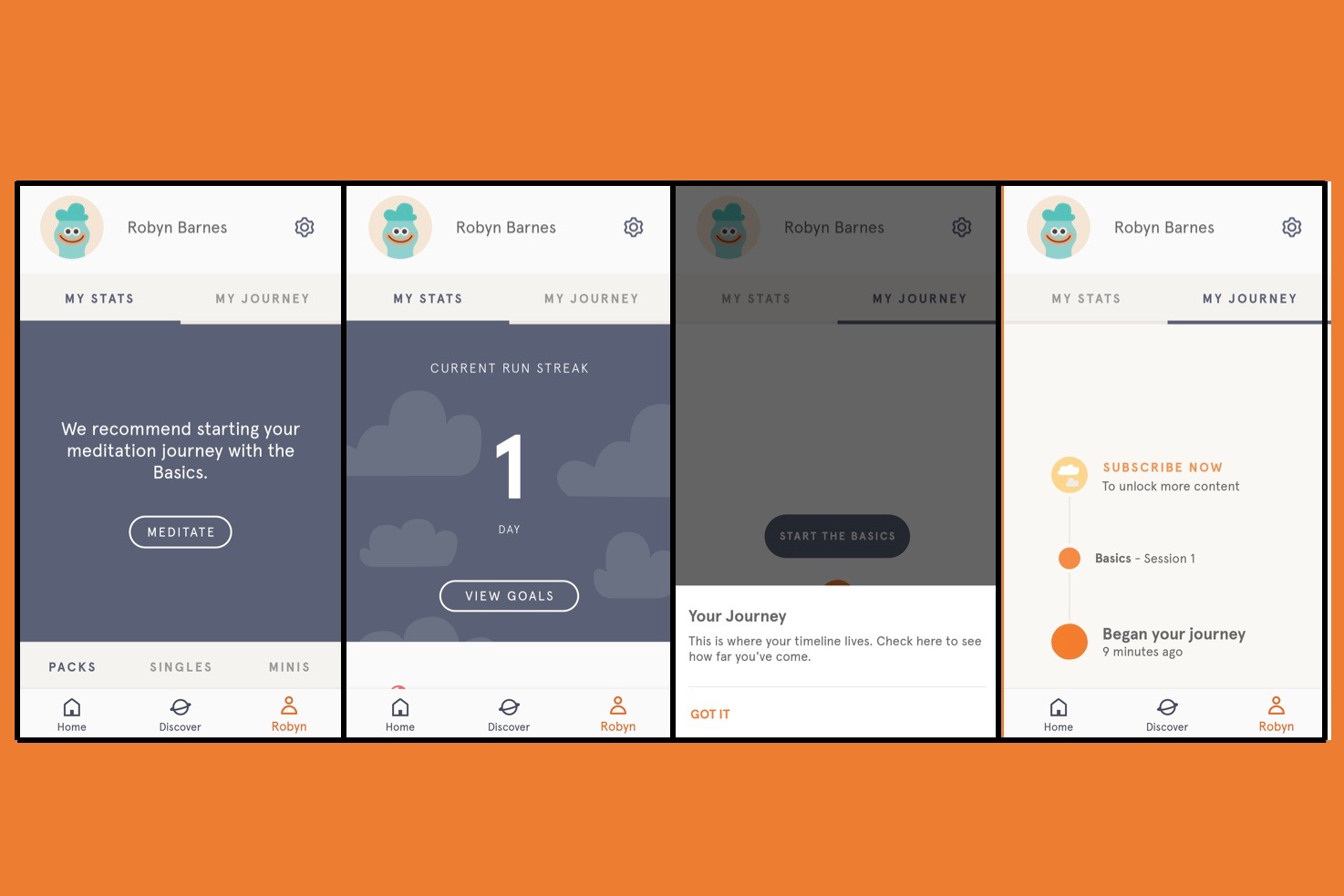 The settings feature allows you to tailor the app to your specific needs. It allows you to set time reminders for meditations if you'd like, if you're a visual person it allows you to watch specific meditation illustrations during your journey and, best of all, you can turn on a function that sends you daily mindful messages as motivation.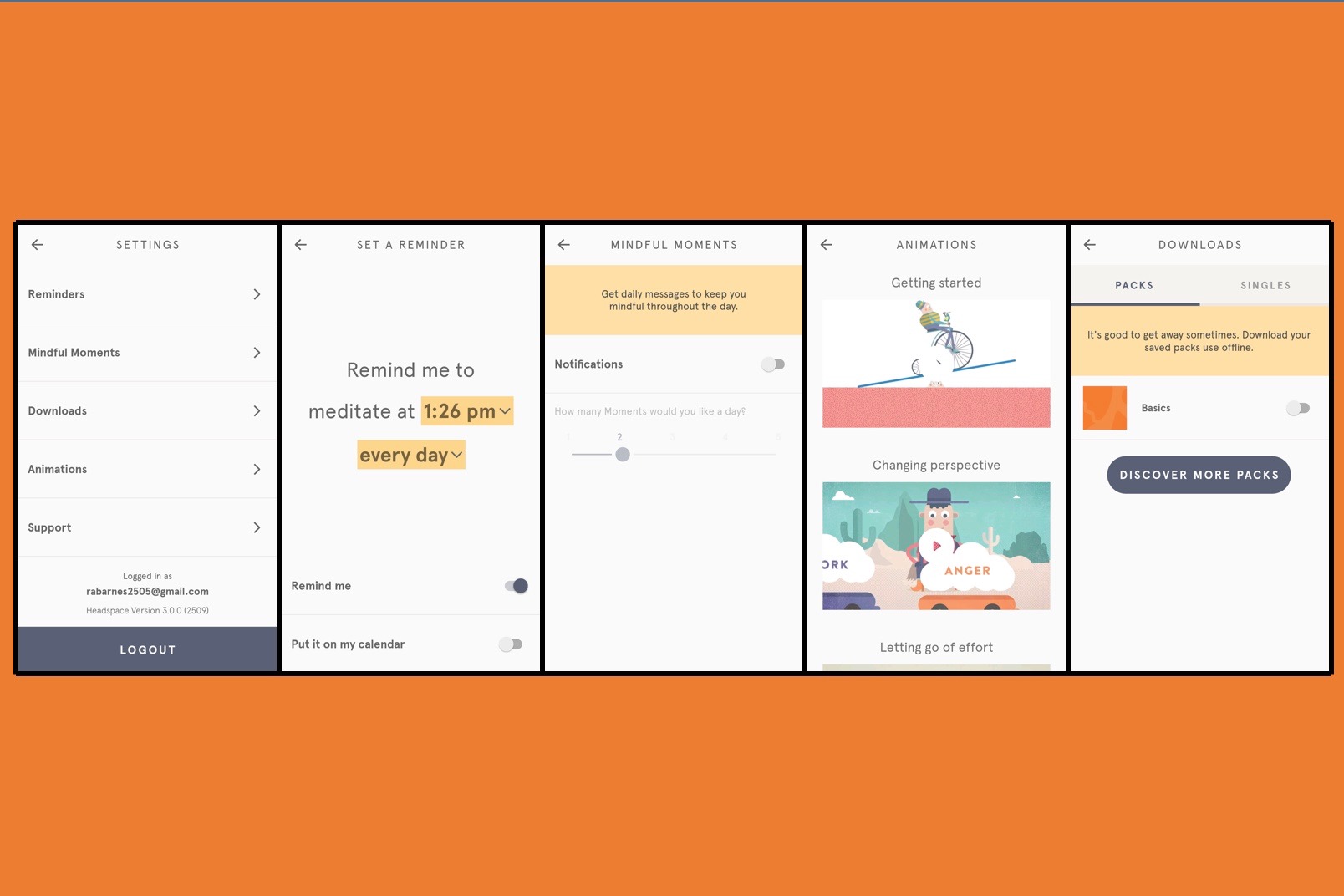 Headspace is a great app for those individuals that want to meditate and relax, but feel they don't have the time or the resources to do so. This app gives you step-by-step instructions, provides you with help in any stressful situation on-the-go and does it quickly.
These are official download Links. Apps can be downloaded from the App Store or the Google Play Store. Always use the official App website or app stores to download apps. To download this app for free, please click on the following links:



Check out the video for more!