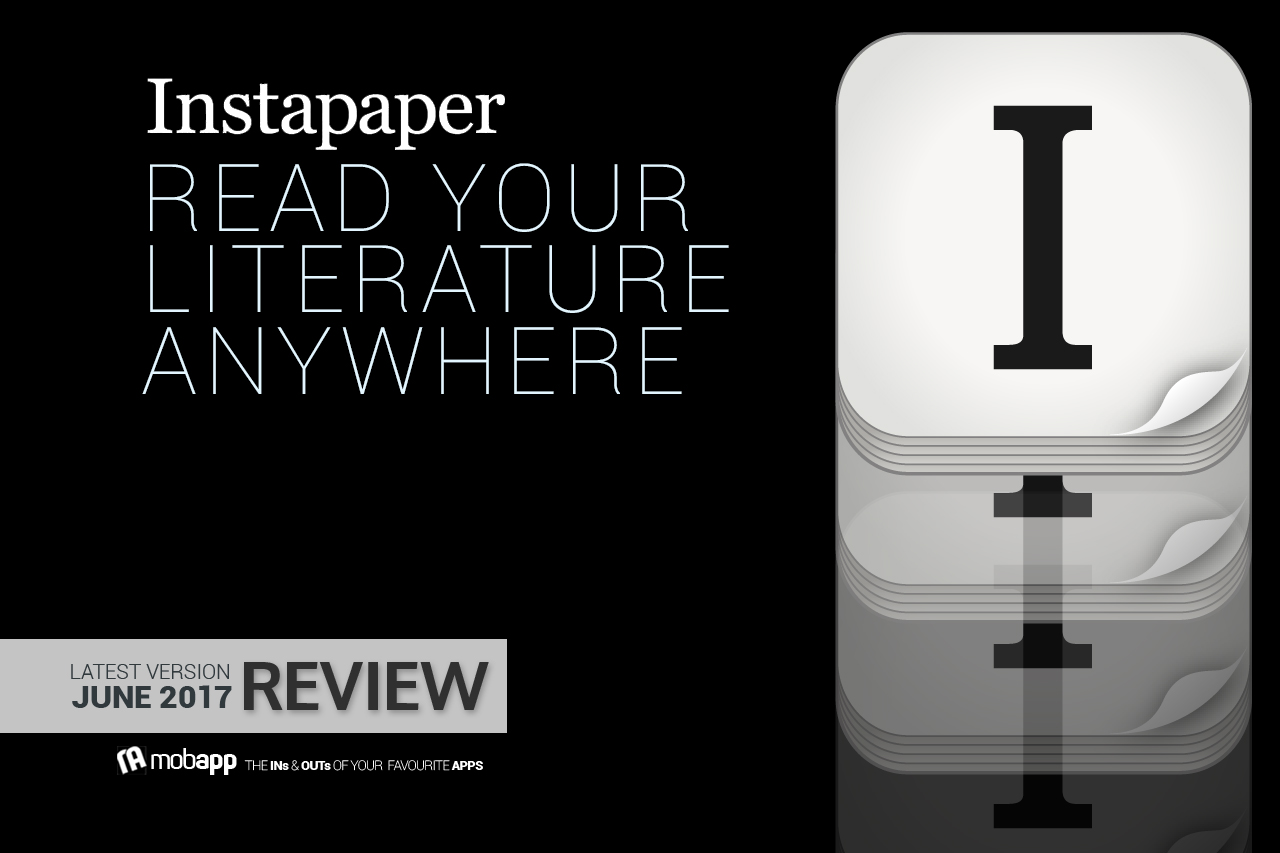 A bookmarking service owned by Pinterest allows web content to be saved so it can be "read later" on a different device, such as an e-reader, smartphone or tablet.
Our rating: 4 Stars
Available on: Via web-based interface, mobile apps, Android, iOS
Save all of the interesting articles, videos, cooking recipes, song lyrics, or whatever else you come across while browsing. With one click, Instapaper lets you save, read, and manage the things you find on the Internet.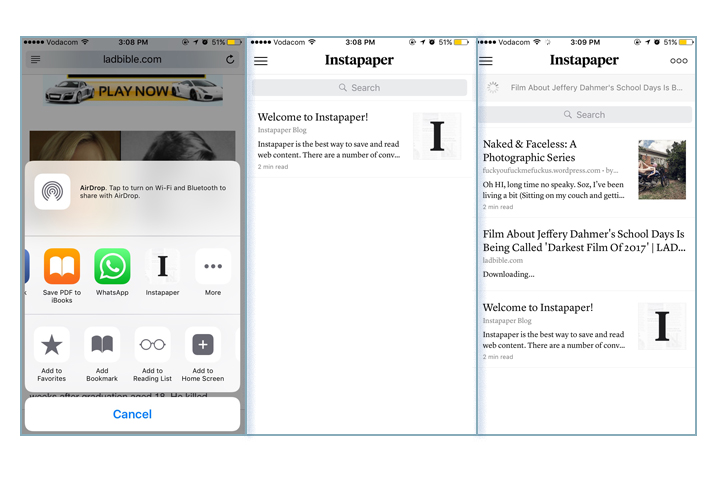 Instapaper syncs the articles and videos you save so that they're waiting for you on all your devices – iPhone, iPad, Android, or Kindle. You can read anything you save, anywhere and anytime you want, even offline!
Instapaper makes it easy to highlight and comment on text in any article, so you can easily store it, retrieve it, quote it and share it. There are a variety of font options in reader views and you can organise articles into folders too.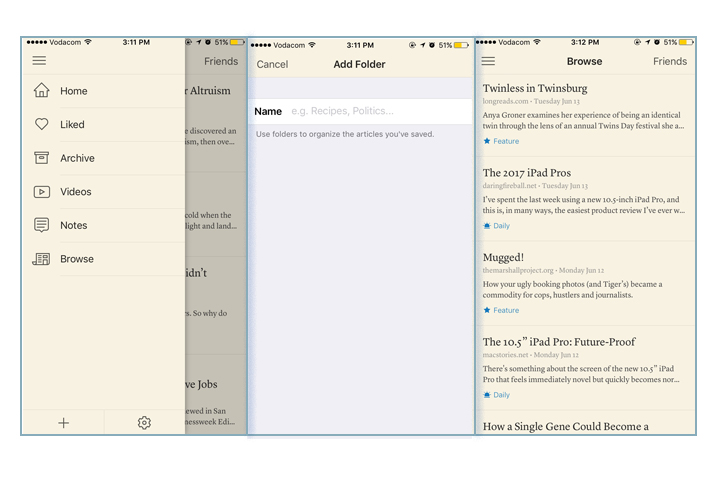 The UI is clean, simple and minimalistic, similar to "Dropbox". Creating an account is a simple one step process, enter your email choose a password and you have your account up and running. A default article would guide you through a step by step process of setting up Instapaper on all your devices.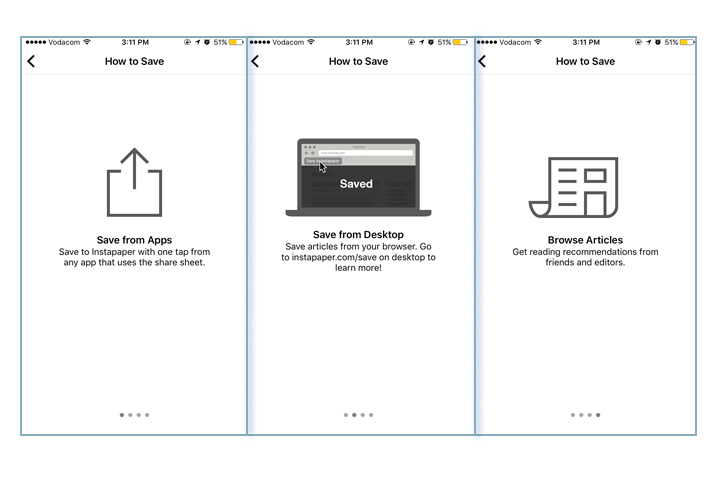 Add Instapaper as a bookmark in your browser and save your current web page in your Instapaper account by clicking on this bookmark button (See how easy is that). Directly email your articles to your unique Instapaper email account.
Another visual flourish is the addition of image thumbnails in article rows, which provides welcome context from the typical rows of text found in previous versions. If you prefer to see a snippet of each article, image thumbnails can be toggled off in Settings for a more traditional appearance.
These are official download Links. Apps can be downloaded from the App Store or the Google Play Store. Always use the official App website or app stores to download apps. To download this app for free, please click on the following links:



Check out the video for more!