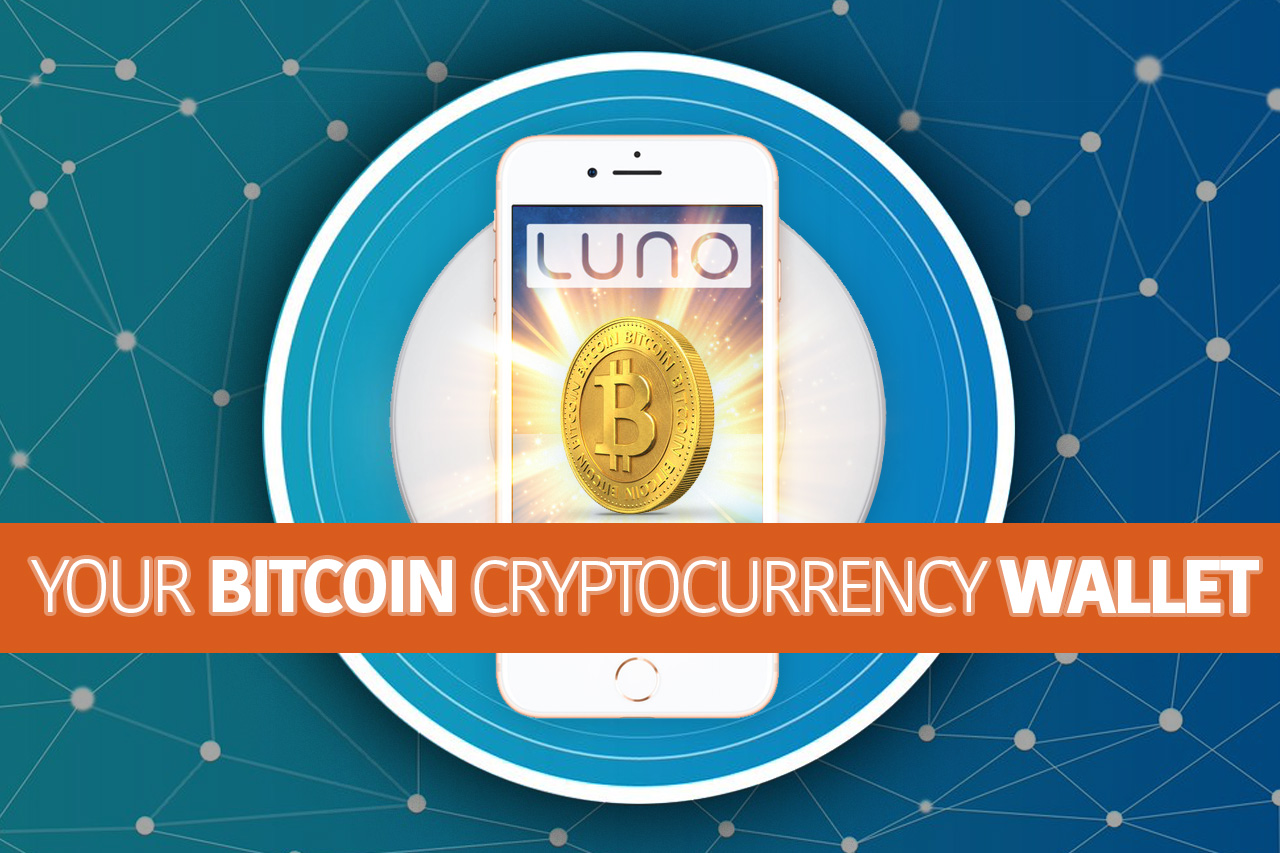 Cryptocurrency is becoming more and more popular, so much so in fact that there are several apps that can help you invest in Bitcoin or simply keep your Bitcoins safe.
People love easy-to-use products, and it is never too late to get involved in cryptocurrency too. Here is a free app to get you started on the steps to becoming a Bitcoin trader. With Luno, your money is safe and secure.
Available: iPhone, Android or over your web browser
Bitcoin is currently one of the most popular cryptocurrencies out there and, if you still do not know what it is all about, well, where have you been?
Bitcoin is a digital currency, but unlike money, it is not owned or operated by a bank or government. Everyone who uses Bitcoin is part owner and operator of the Bitcoin bank. You can anonymously buy anything from drugs on the dark web to pints of beer at a high-tech bar. Right now, one Bitcoin is worth roughly $10,400, so even a night of heavy drinking would only cost you around 0.0008 Bitcoins.
To get back to Luno, it is a well-known Bitcoin exchange and cryptocurrency wallet app in South Africa, and is particularly popular in Indonesia, Malaysia, and Nigeria too.
In the following steps we will show you how to download the app and get investing in Bitcoin:
How to sign up for Luno:
Luno is a Bitcoin exchange platform that promises to make it easy and safe to exchange flat currencies for Bitcoin. To start using Luno, simply sign up for a free Luno Bitcoin wallet through the app or via your web browser. Then you transfer money through a local bank transfer or credit card purchase. Finally, you use that money to buy Bitcoin. Luno keeps your bitcoins in its wallet, but you can transfer your Bitcoin to whatever storage solution you like.
What makes Luno different is that it is particularly popular with markets under-served by other Bitcoin exchanges. It is one of the few exchanges where you can trade the South African rand for Bitcoin, for example.
One difference between Luno and other exchanges, of course, is that it focuses on Bitcoin trading, and with Luno you can buy Bitcoin with fiat currencies that aren't often accepted on other exchanges. Most exchanges restrict you to major currencies like the USD, GBP, and EUR. With Luno, you can trade fiat currencies from smaller nations around the globe, which may save you an extra exchange rate.
Luno's app is available for free for Android and iOS users. The app is very well-designed and comes with a sleek UI. You can access a lot of charts and data, which you will find by scrolling through the app. However, it still makes trading in Bitcoin very easy.
How to buy or sell digital currency:
Luno provides two ways to buy digital currency;
- Instant buy or sell (easy to understand, simple to use)
- Exchange order (more complex, more control)
Steps:

- Select BUY from the top navigation on the home screen
- Choose which digital currency you want to buy
- Choose which currency you want to spend
- Enter the amount (in this example, we are buying Bitcoin worth 100 EUR)
- Review the transaction (which shows the exchange rate and the amount of Bitcoin you'll receive)
- Click BUY or NEXT depending on your device, review the details and confirm.
After your purchase is completed, you can go to TRANSACTIONS from the MENU for details on the information of your Bitcoin purchase.
The following video will teach you more about the transactions, transfers and invest or buy Bitcoins:
You can learn more about Luno via the help centre too, so don't panic if you get stuck.
Also, bear in mind that cryptocurrencies are volatile in nature as they're a relatively new technology, and they don't have a physical value – like gold for instance. But, as demand grows, so does their value and it's changing how the world views traditional banking practises. Many believe it's a big step in the evolution of a global currency.
Luno's exchange platform arms you with the basics to understand and take advantage of Bitcoins growth potential. Be sure to buy, store and learn about Bitcoin and other cryptocurrencies today!
These are official download Links. Apps can be downloaded from the App Store or the Google Play Store. Always use the official App website or app stores to download apps. To download this app for free, please click on the following links: