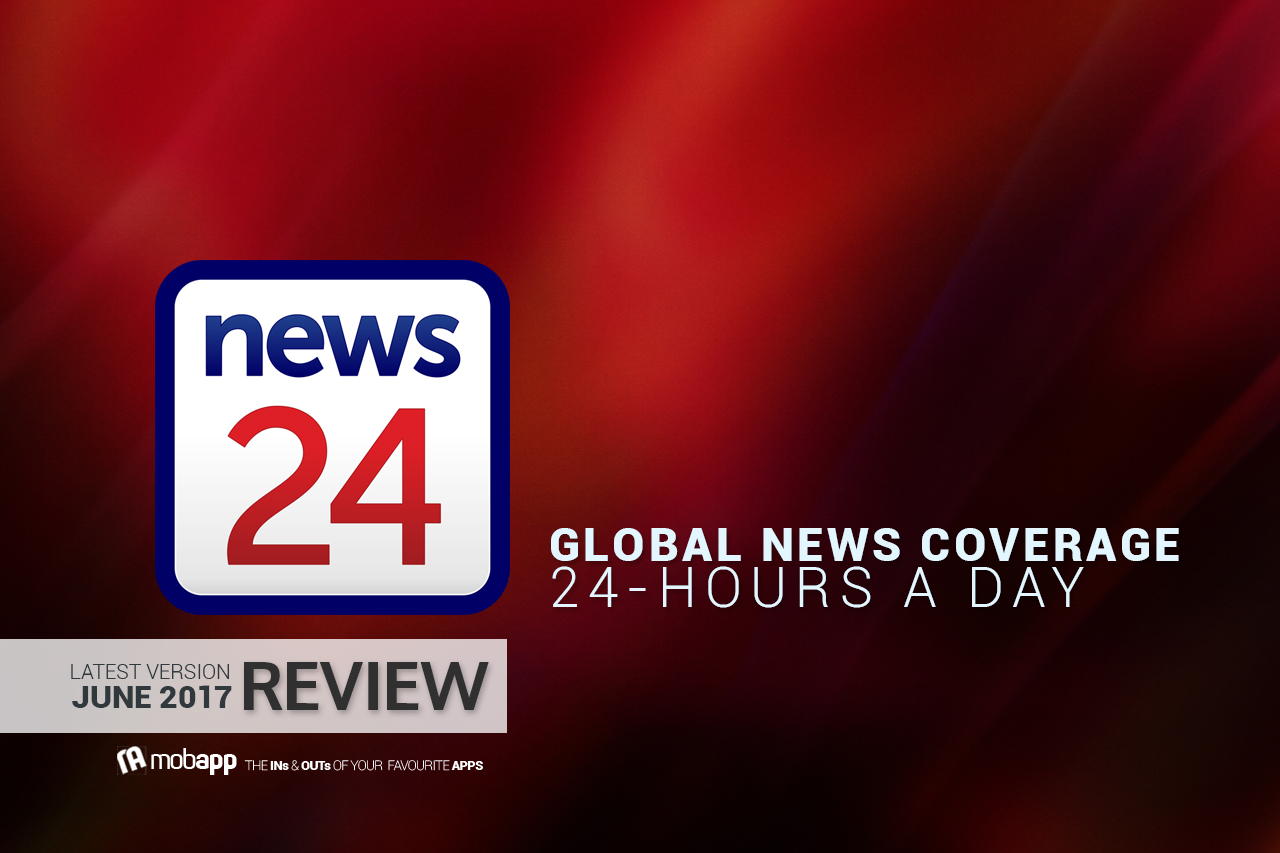 The News24 app is one of the best apps for getting the latest news, information and updates both locally and globally.
Our rating: 5 stars
Available on: Android and iOS
Although the app is intended for South Africa, and the majority of content falls in this section, it does provide global news as well. If you want to stay up to date with the news, traffic updates and even market indicators - this is the app for you.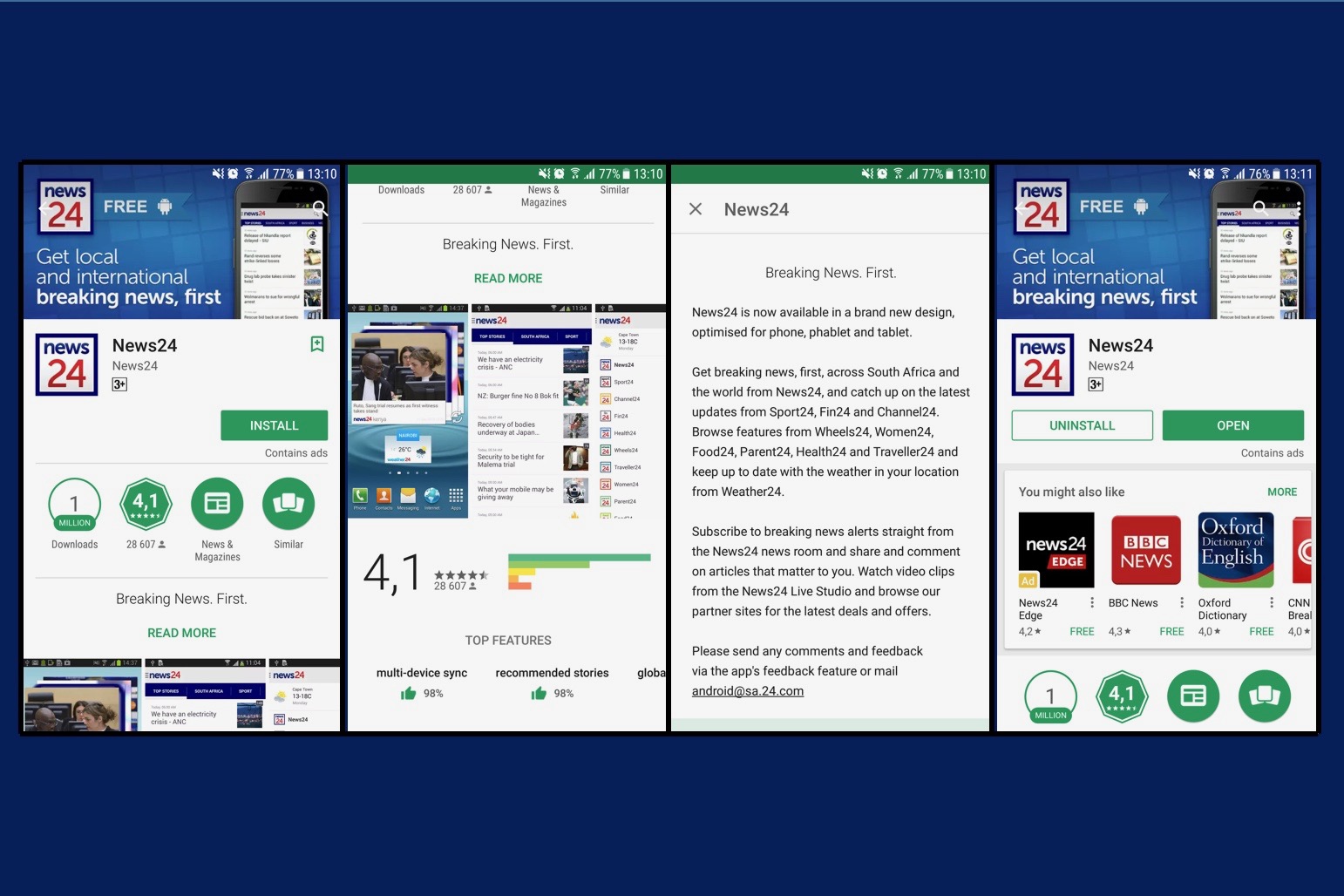 To get the app, simply go to your app store and type in News24. Click on the well-known logo and read some app information and user reviews while you wait for the installation process to be complete.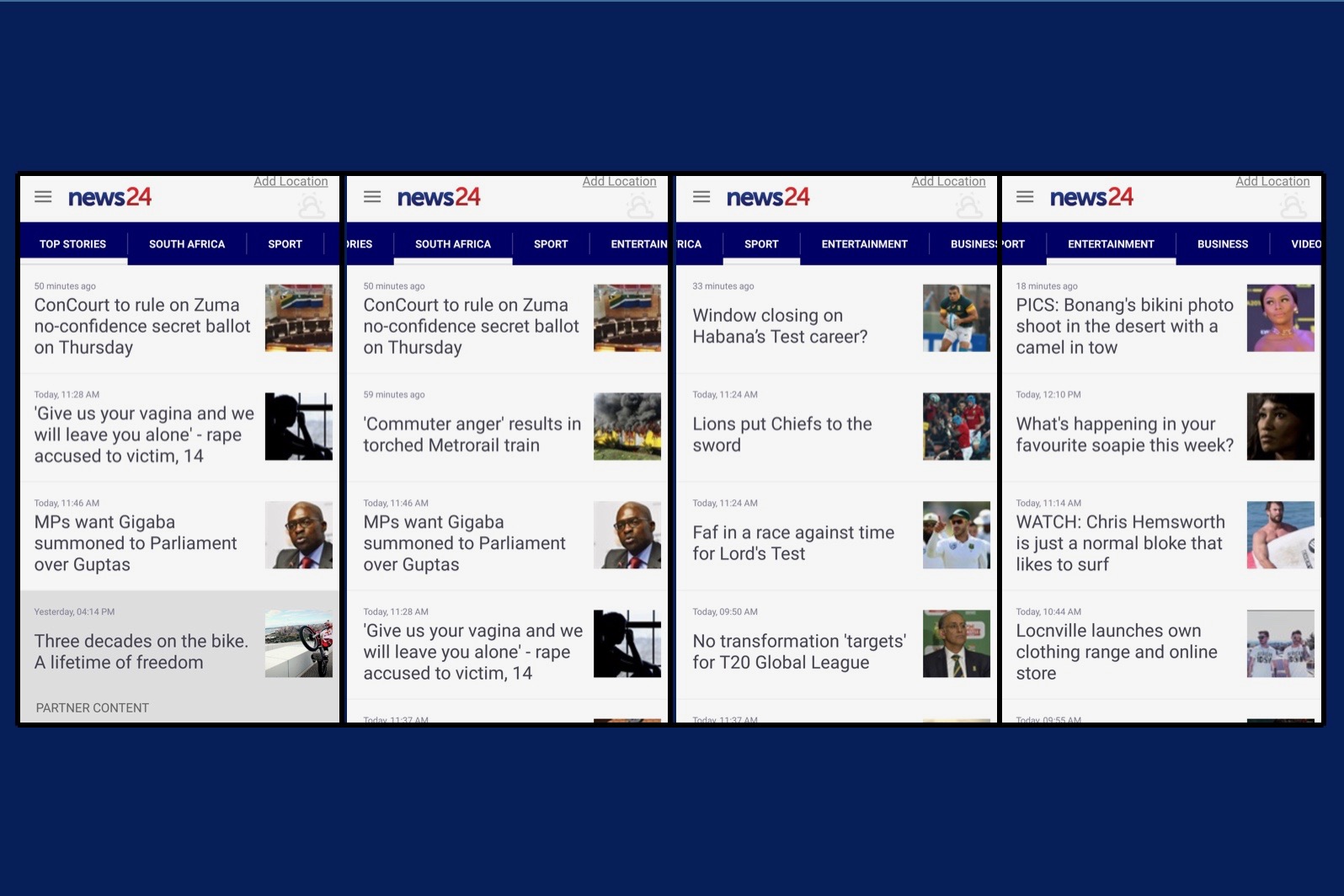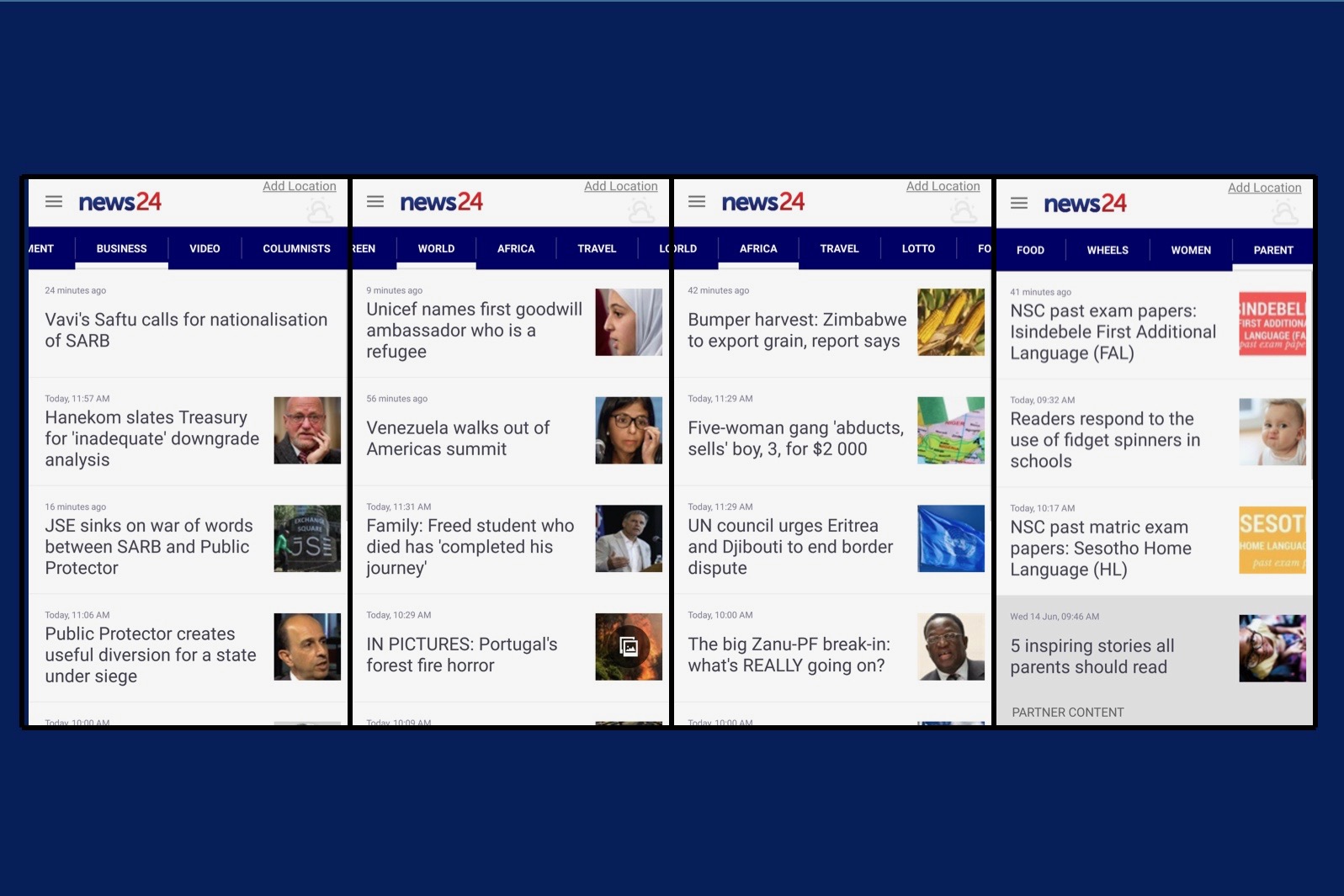 As you open the homepage, you will see a wide selection of article categories that will help you find exactly what you're looking for and what you're interested in. These include Top Stories, South Africa, Sport, Entertainment, Business, Videos, Columnists, Tech, Health, Green, World, Africa, Travel, Lotto, Food, Wheels, Women and Parent. It's clear that this app has EVERYTHING you need to know, and narrows down the search just for you.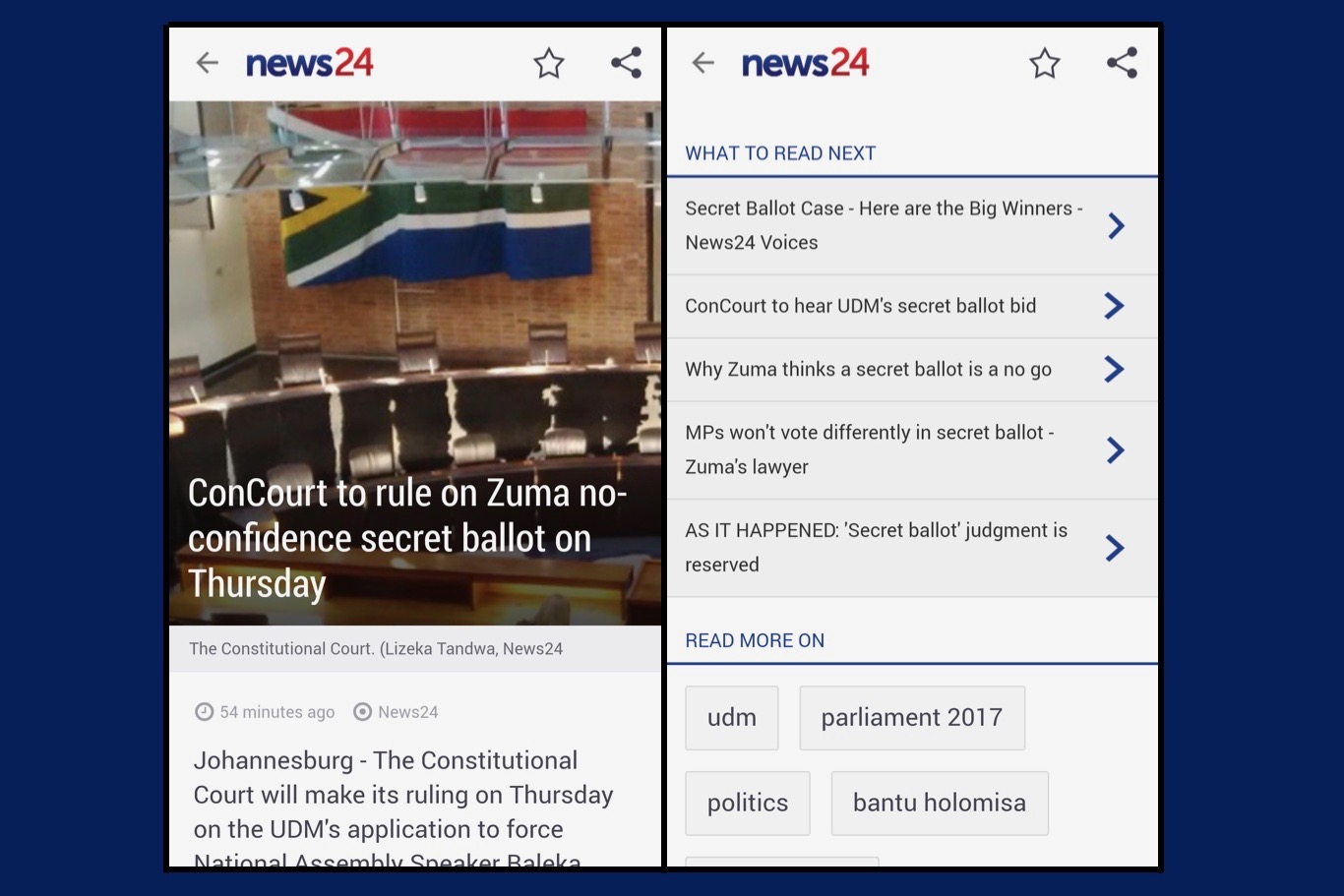 To open an article, simply click on the headline. You will see any photos, videos and text that the piece includes. After reading through the article, you can choose to share it with other people on different social media platforms. If you'd like to read through it again a bit later, simply click the star on the article and it will add it to your Favourites. At the bottom of the article, the app will suggest other articles that might spark your interest as well.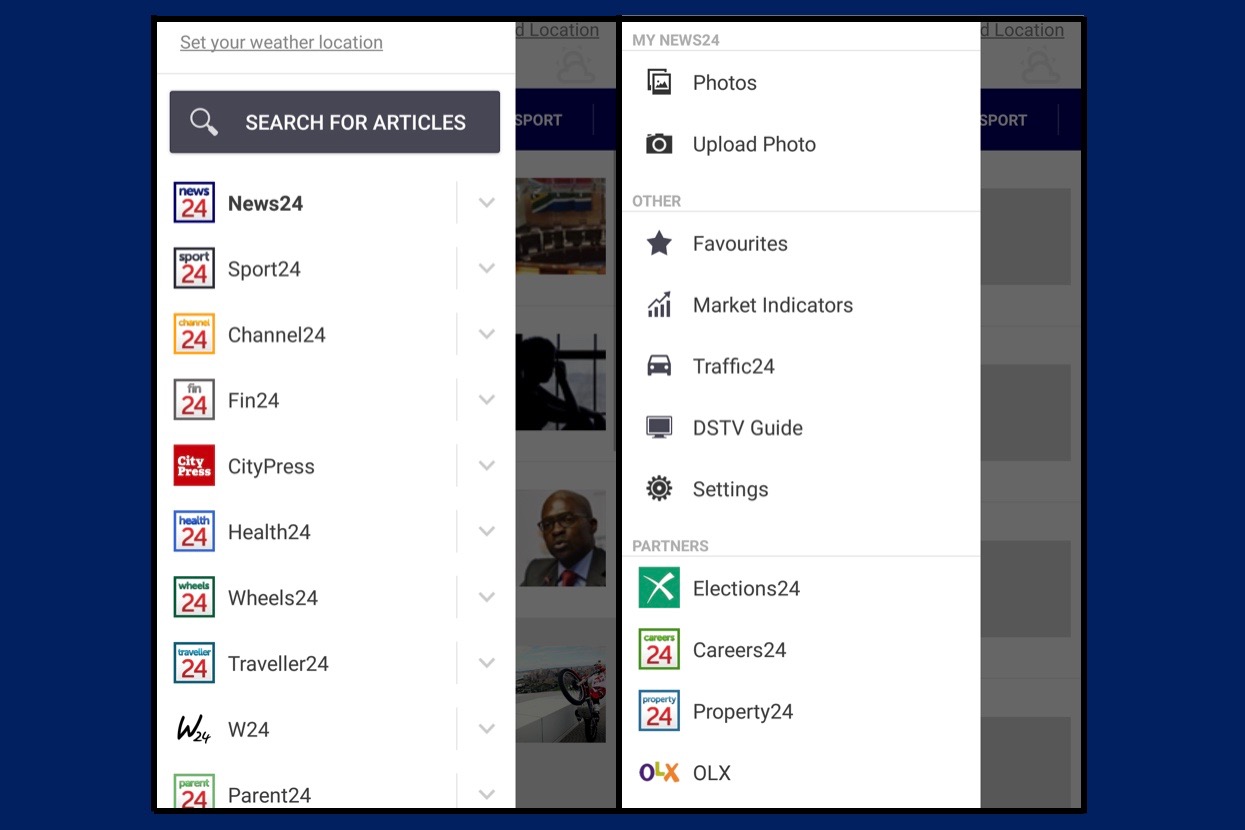 If you click on the sidebar on your screen, you will see a variety of options. These include the different branches of News24, the option to add your own news and other great features such as your favourites, market indicators, Traffic24, DSTV guide and settings.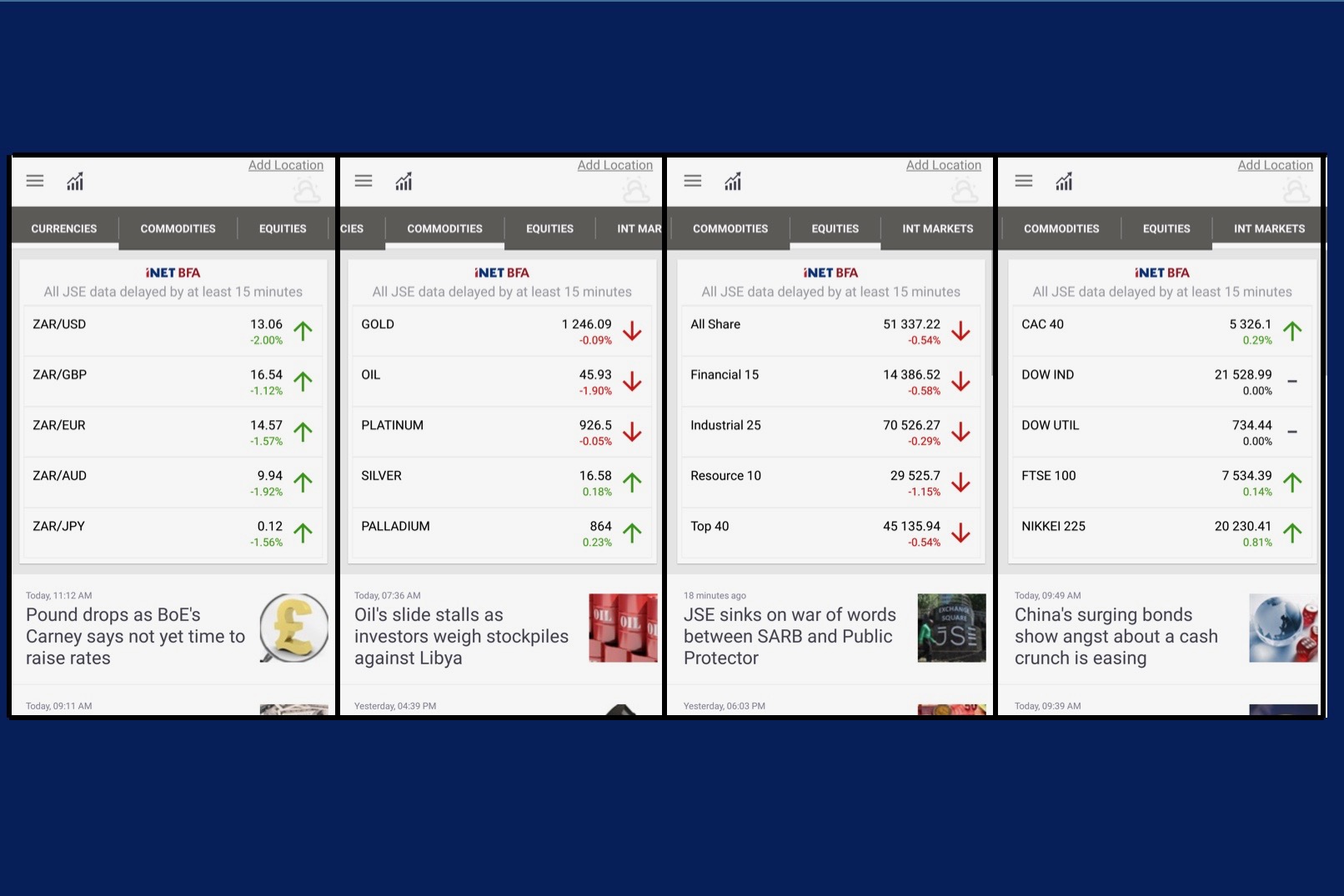 When you open the Market Indicators option, the app will provide you with accurate and up-to-date news about Currencies, Commodities, Equities and INT Markets. These graphs and figures change as soon as the world does.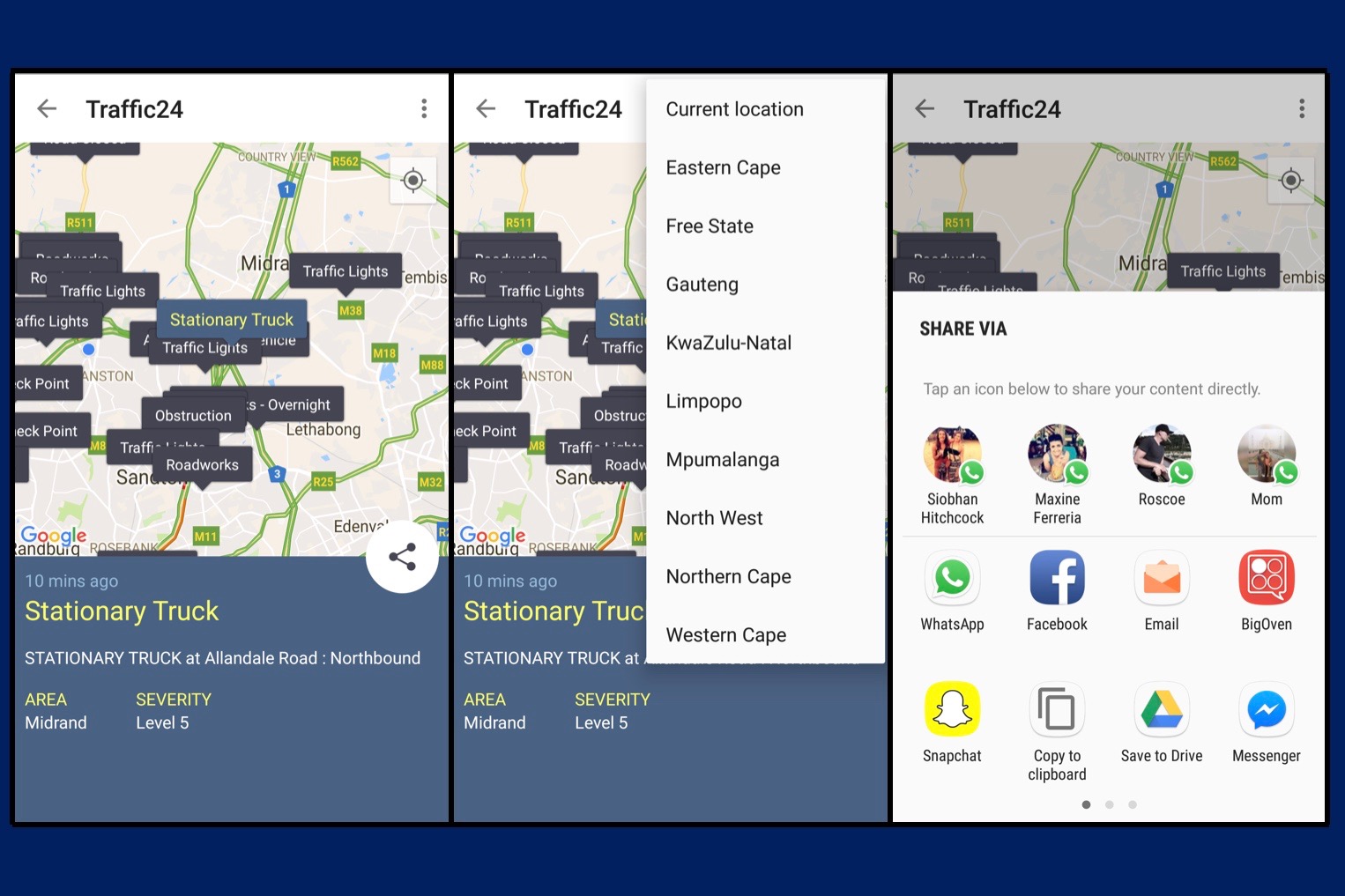 One of the best features of this app is Traffic24. We hear it on the radio, but nothing gives you a more visual and specific indication of nearby traffic like the map on this app. In addition, you can get information about traffic in other provinces of South Africa too. You can also share the traffic updates and reports with others on social media platforms.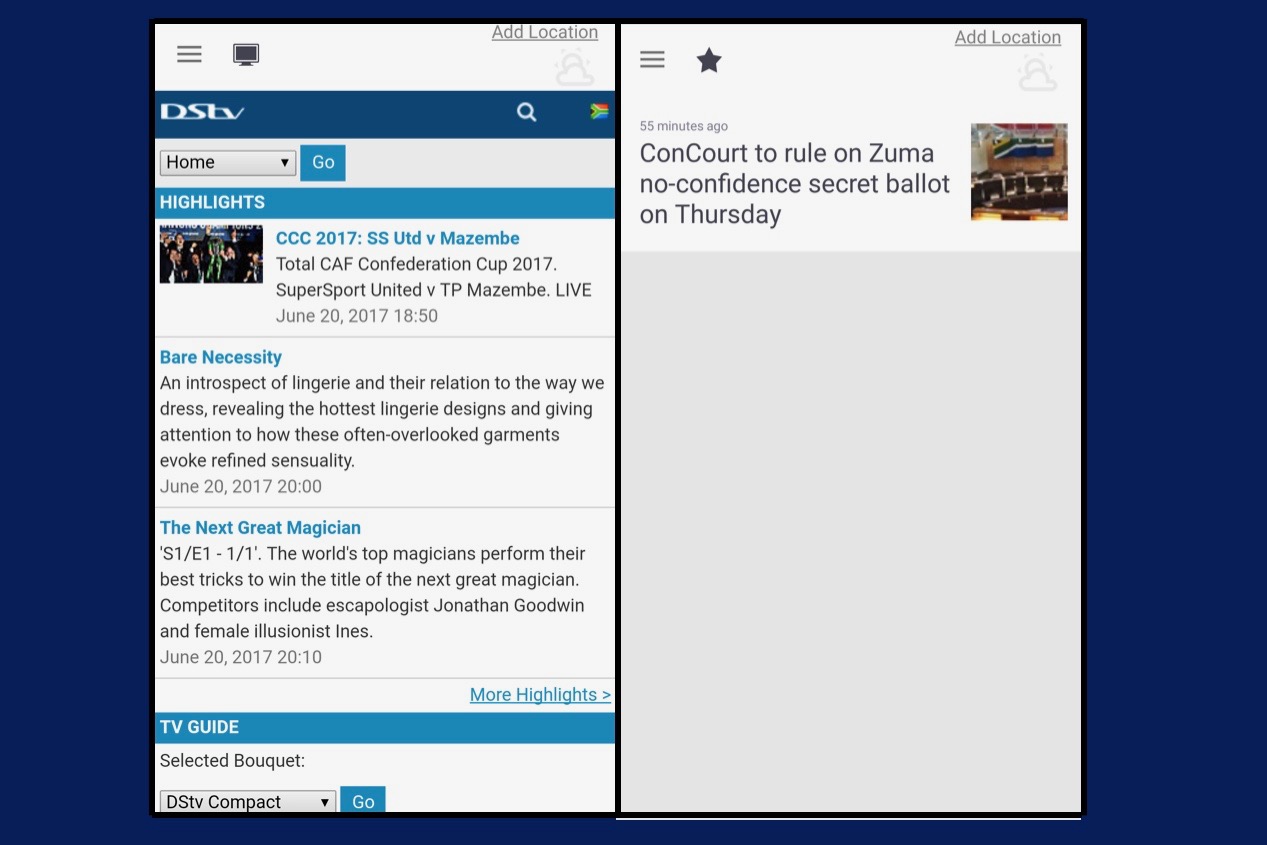 A pretty unique and cool feature of the app is its DSTV guide option. This will tell you when and on what channel to check specific news articles.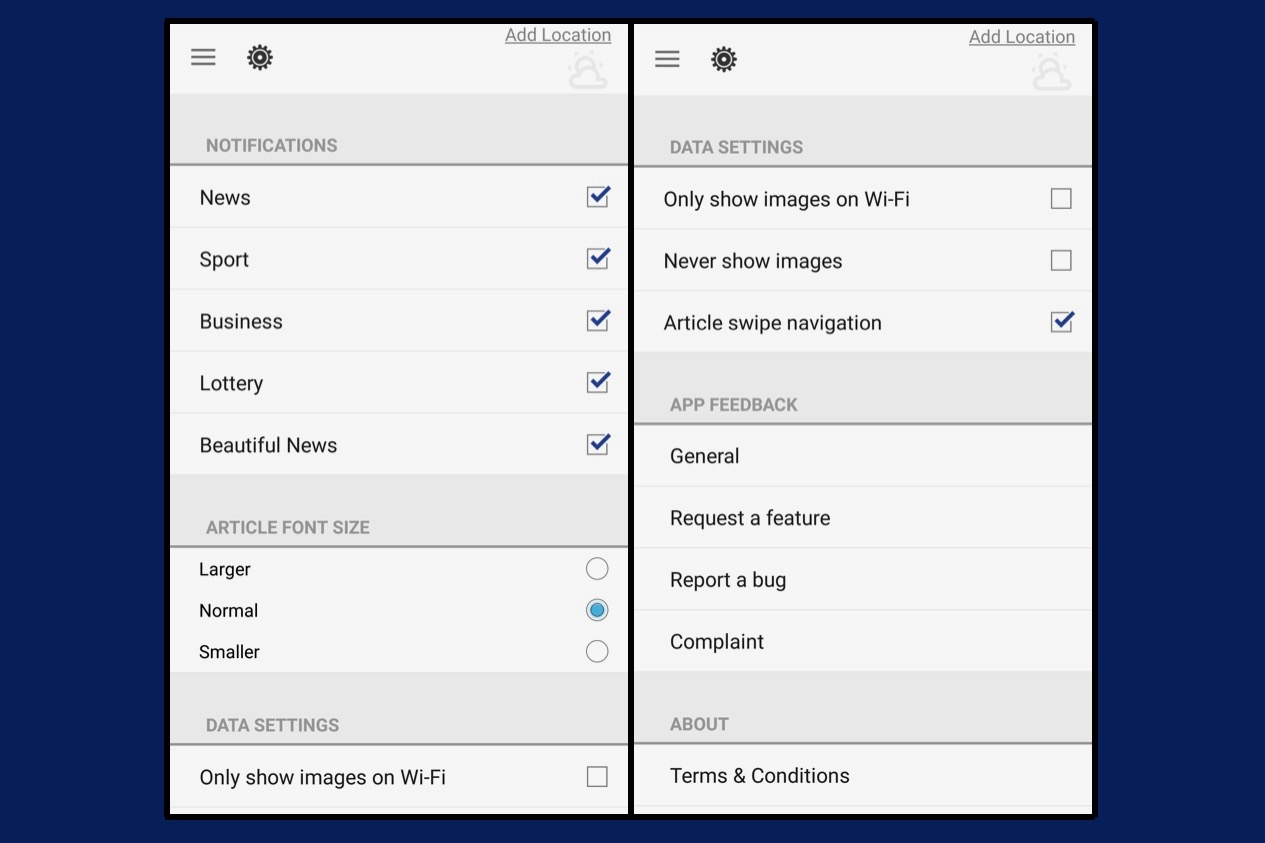 The settings feature allows you to make changes to the app regarding notifications, fonts, sizes, data settings and allows you to give complaints or feedback about the app.
If you're a South African looking to keep updated about EVERYTHING in your country (and others) then this is the app for you - it's not just news, there's so much more!
These are official download Links. Apps can be downloaded from the App Store or the Google Play Store. Always use the official App website or app stores to download apps. To download this app for free, please click on the following links: